Top 10 Teeth Whitening Products
Meet The 10 Products The Internet Loves Most For Whitening Teeth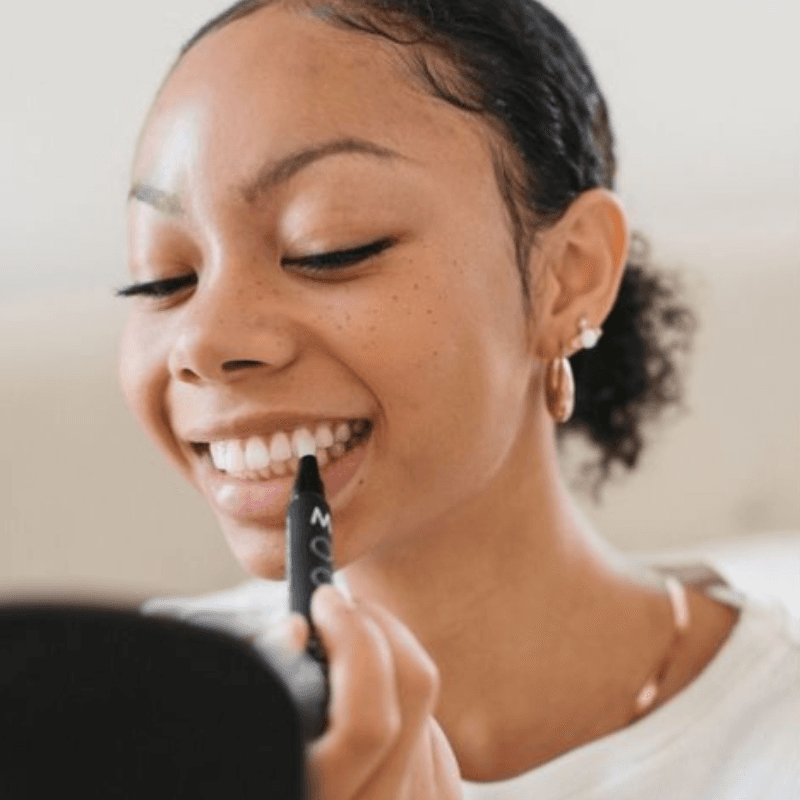 As devastating as it may be, some of life's biggest pleasures are the culprits when it comes to stained teeth: red wine, diet coke, coffee, the vodka pasta from that Italian place you love. But luckily, you don't have to forgo your favorite things for the sake of white teeth. Getting a brighter smile is more accessible than ever, and there are plenty of whitening options out there that don't require a single trip to the dentist.
Full disclosure: the results of at-home whitening will never be quite as dramatic as those you'd get from a professional. However, doing it yourself comes with plenty of benefits. It's cost-effective, results in little to no tooth sensitivity, and in most cases, it's more than enough to provide the bright results you're looking for.
That said, not all teeth whitening products are created equal. With that in mind, we did a deep dive into all the options available—toothpaste, strips, pens, gels, you name it—and rounded up a list of the best you can get your hands on.
How We Found The Best Teeth Whitening Products
To round up the products in this list, we turned to the help of our data-driven algorithm. This proprietary tool factors in best-selling buzz, editor recommendations, user reviews, and more to find and rank the top products out there. Starting at just $7, scroll on to see which teeth whitening solutions made the cut.
Jump To List
January 11, 2023
Top 10 Lists serve as unbiased shopping guides to the most trusted product recommendations on the internet. Products are scored and ranked using an algorithm backed by data consumers find most valuable when making a purchase. We are reader-supported and may earn a commission when you shop through our links.
View All Beauty