Top 10 Waffle Knit Shirts
The Best Waffle Knit Sweaters And Shirts To Wear When You Need Both Comfort And Warmth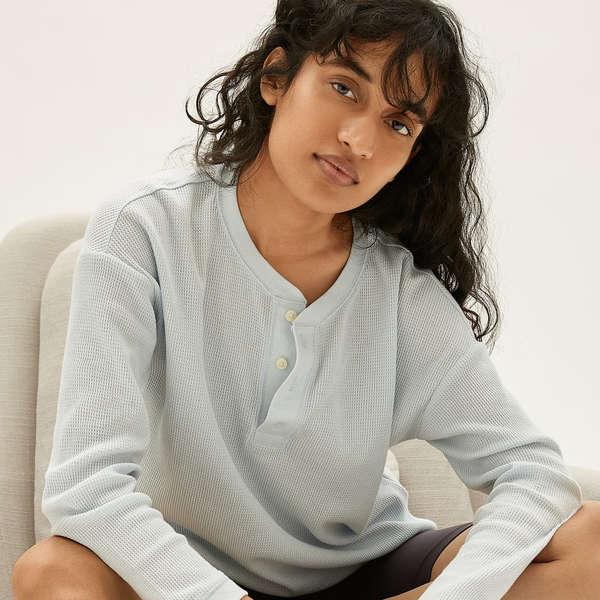 Simple long sleeve shirts are never unneeded in a wardrobe. Add in a textured fabric like a waffle knit, and you've got yourself a long sleeve t-shirt you'll have to be pried out of. Not only is such a garment totally indispensable, but you'll also find a ton of reasons to wear one—from sleeping to camping to layering under sweaters and jackets.
That's why we put our data-driven algorithm to the test to search for the most-loved and most-purchased waffle knit long sleeve shirts on the market, and you're going to be so happy we did. Whether you're looking for a figure-hugging shirt to wear as a base layer or a style to shine on its own, we've got you covered with the best waffle knit sweaters and shirts.
So, if you're struggling this season to find a top that fit your everyday needs, don't hesitate shopping any of the below favorites. We promise these styles won't let the cold effect your fashion game. Instead, they'll keep you perfectly warm—and looking nearly perfect, too. Opening image: everlane.com
Love our 10 Best Waffle Knit Shirts? Check out our 10 Winter Layering Tees for more top-ranked finds!
Jump To List
December 10, 2020
Top 10 Lists serve as unbiased shopping guides to the most trusted product recommendations on the internet. Products are scored and ranked using an algorithm backed by data consumers find most valuable when making a purchase. We are reader-supported and may earn a commission when you shop through our links.
View All Womens