Top 10 Women's Pajamas
The Most Comfortable Pajamas For Women You Can Buy Today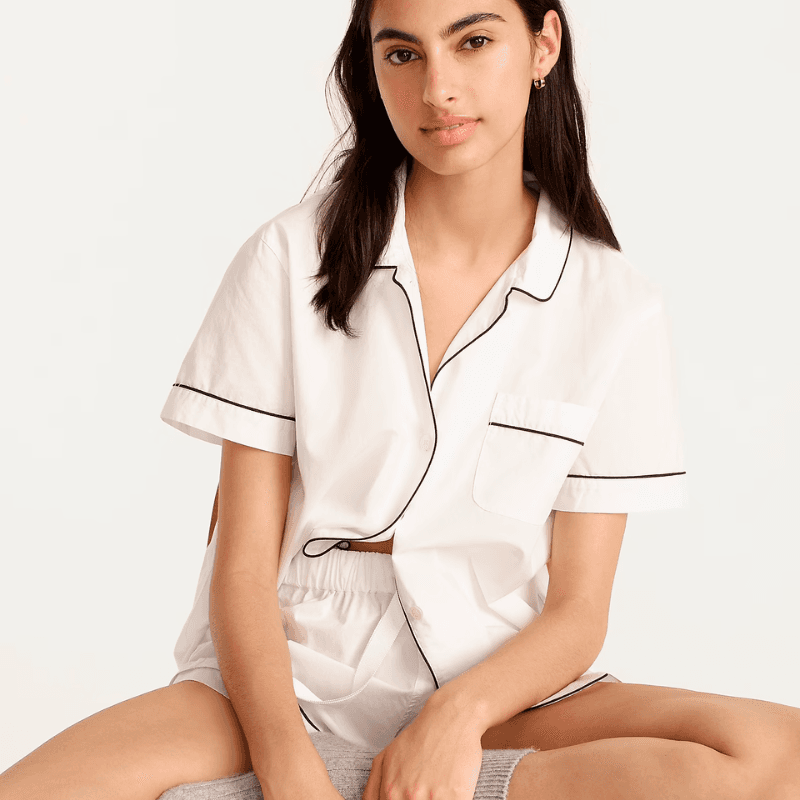 At the end of a long day, there's nothing better than throwing yourself in bed and getting some shut-eye. Even if you lay there for an hour or two scrolling through TikTok before drifting off to dreamland, the point remains: It's a sweet transition away from the part of the day where you have to put in effort. One way to make it even sweeter? Donning the most comfortable pajamas you can find.
Whether you like silk or cotton, short-sleeve or long, there's a wide range of women's pajamas options on the internet, and we're sure there's a style amongst them made for you. As a matter of fact, we set out to find the best women's pajamas—the ones that are racking up reviews and causing a buzz. As you'll see below, the results were promising. Between temperature-regulating fabric blends and classic sleepwear design accents, the 10 pairs of PJs below are sure to add excitement to your nighttime routine.
How We Found The Best Women's Pajamas
Our Top 10 lists are each built with the help of our data-driven algorithm, a tool that scours the web to determine which products are the best of their kind. Using information from reviews, best-seller lists, social media, and more, our algorithm assigns each product a score in order to create a definitive ranking of the 10 best styles in a given category. Ahead, see which women's pajamas were deemed the best by our algorithm, from well-known brands like J.Crew and Nordstrom to cult-fave sleepwear names like Cozy Earth and Lunya.
Jump To List
May 4, 2023
Top 10 Lists serve as unbiased shopping guides to the most trusted product recommendations on the internet. Products are scored and ranked using an algorithm backed by data consumers find most valuable when making a purchase. We are reader-supported and may earn a commission when you shop through our links.
View All Womens