Top 10 Workout Tunics
The Workout Top Made For Women Who Love A Longer Cut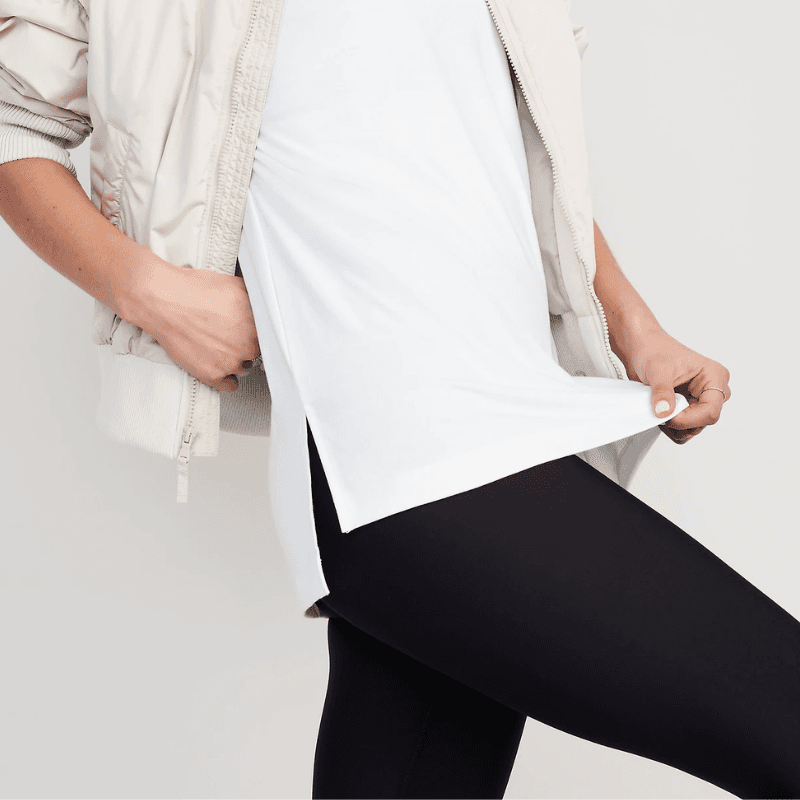 As much as we love our cute, cropped workout tops, some days just call for a little more coverage and comfort. Whether it's due to indulging in too many Happy Hour appetizers or simply wanting a style that covers your bum while you practice bridges at yoga, a longer tank or tee is often the answer to our workout wardrobe dilemma. More specifically, a tunic top. This butt-covering style is made to be just as cute as our cropped tees and strappy sports bras, but a little more modest. However, if you've recently tried to search for a workout tunic or longer activewear top, chances are the results are less than satisfactory. That's why we've taken it upon ourselves to rise to the challenge using our data-driven algorithm to review and rank the most popular workout tunics available online. Our list features a tank or tee for every style and budget, backed by best-selling buzz, editorial mentions, and real user reviews. The best part? Each option is versatile enough to wear post-workout for errands and more, making it a worthwhile investment.
How We Found The Best Workout Tunics
At Rank & Style, our goal is to simplify the process of finding what you need. Whether you're searching for a clump-free mascara or want to know which jeans are worth your money, we scour the internet to find the best products. We then rank them based on factors like reviewer count, ratings, social media buzz, and endorsements from industry professionals and experts. This approach ensures that our shopping recommendations are unbiased and trustworthy. We understand that credibility is crucial when it comes to making purchasing decisions. Nobody wants to buy something only to return it later. That's why we strive to instill confidence in our readers and help them avoid unnecessary trips to the post office. Our Top 10 list of women's workout tunics is a perfect example of this and our commitment to providing reliable shopping suggestions. Take a look for yourself by perusing our selection of the best workout tunics on the market. Whether you're sweating it out in a steamy kickboxing class or doing barre workouts from home via Zoom, we've got you covered.
Jump To List
June 15, 2023
Top 10 Lists serve as unbiased shopping guides to the most trusted product recommendations on the internet. Products are scored and ranked using an algorithm backed by data consumers find most valuable when making a purchase. We are reader-supported and may earn a commission when you shop through our links.
View All Womens