Articles
The Best Holiday Shopping Tips
The Best Tips On How To Prepare And Shop Online This Holiday Season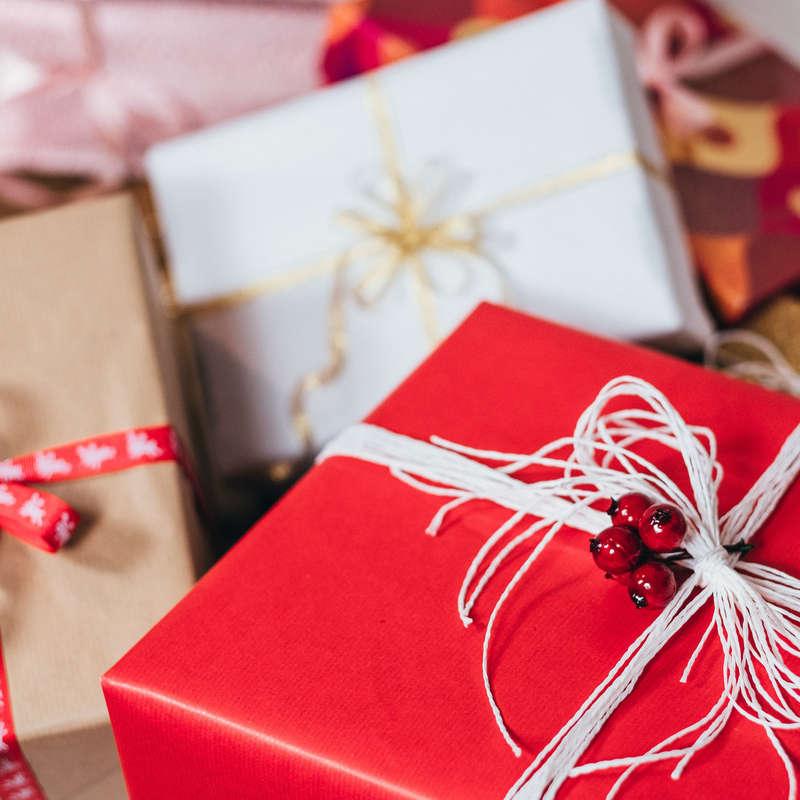 Halloween hasn't even made its debut yet, but that hasn't stopped retailers from hyping up the holiday season and prompting us to pick up our presents ASAP. With fewer in-store shopping opportunities and many of us opting to skip the mile-long lines altogether, we're not only incentivized to do more of our shopping online, but also to shop earlier. As in, like, now.
Thanks to the pandemic, it's safe to say the holiday shopping scene will look pretty different this year. To help you navigate this new normal like a pro, we've rounded up some of our very best tips below—straight from the minds of the shopping experts at Rank & Style. From budgeting to Black Friday, keep scrolling for our definitive guide to holiday shopping this season.
Start Early
COVID-19 shipping delays are still very much a thing, which is one of the reasons it's so important to plan ahead this season. And with Amazon Prime Day taking place in October this year, many retailers are following suit and starting their own holiday sales earlier than usual—so it'll be easy to snag some good deals well before Black Friday even begins.
On top of all that, there's nothing better than getting your gift shopping done early. Skip the last-minute store crowds and save the holidays for rest, relaxation, and quality time with family—it's safe to say we could probably all use more of that this year.
Avoid Lines, Shop Online
We weren't that into packed parking lots and long lines before the pandemic, and we definitely aren't into them now. To save your sanity (not to mention your health), get your shopping done from the comfort of your couch this year—sweatpants and glass of wine included.
Use Rank & Style's Gift Lists
Speaking of shopping online, you'll definitely want to keep an eye on our Top 10 lists so you can save time and take the guesswork out of gifting. From the chef to the wellness-obsessed, we'll have gift guides for just about every recipient on your list.
Choose Curbside
Curbside pickup isn't just for grocery stores and great restaurants anymore. Lots of major retailers already offer the service, but more and more are jumping on the trend this holiday season. This is a great route for those that are extra worried about running into shipping issues—no need to take chances.
Take Advantage of "Buy Now, Pay Later" Retailers
Girl's gotta pay rent, and sadly, the holidays are no exception. Take advantage of retailers that offer payment plans and pay later options like QuadPay, Klarna, Afterpay, and Affirm. Here are some of our go-to's for gifts:
- Macy's
- Revolve
- Sephora
- Ulta
- Verishop
Shop With a Cause
We're sure you've already got a list of go-to retailers when it comes to Christmas shopping, however, the holidays provide the perfect opportunity to support a diverse range of companies. Try shopping small to stimulate the economy (Small Business Saturday is November 28—mark your calendars!), or give some extra love to the Black-owned businesses that need our support now more than ever.
Buy in Bulk
Don't be afraid to stock up. If you stumble upon a gift that you know multiple people on your list will enjoy, grab extras—especially if it's on sale.
Make a Shopping List
How many times have you come across a fabulous gift only to forget about it once an actual gift-giving holiday comes around? Think about the people you plan on shopping for this year, and write down any gift ideas you have for them as soon as they come to mind. It might sound obvious, but having a list in hand while you holiday shop will make things so much easier.
Create a Budget
Last but not least, make a budget. Think about everyone you need to buy gifts for this year, and map out how much you can afford to spend on each person. If you go into this process with a plan that works for you, you won't have to spend the entirety of December doing financial damage control.
Opening image: Photo by Ekaterina Shevchenko on Unsplash
October 23, 2020
Interviews and Articles make it easy to learn more about the products that top our lists, what's currently trending, and the leaders who inspire us We are reader-supported and may earn a commission when you shop through our links.
---
View All Articles