Top 10 Body Scrubs And Exfoliators
These Body Scrubs Have Tons Of Reviews And Our Official Seal Of Approval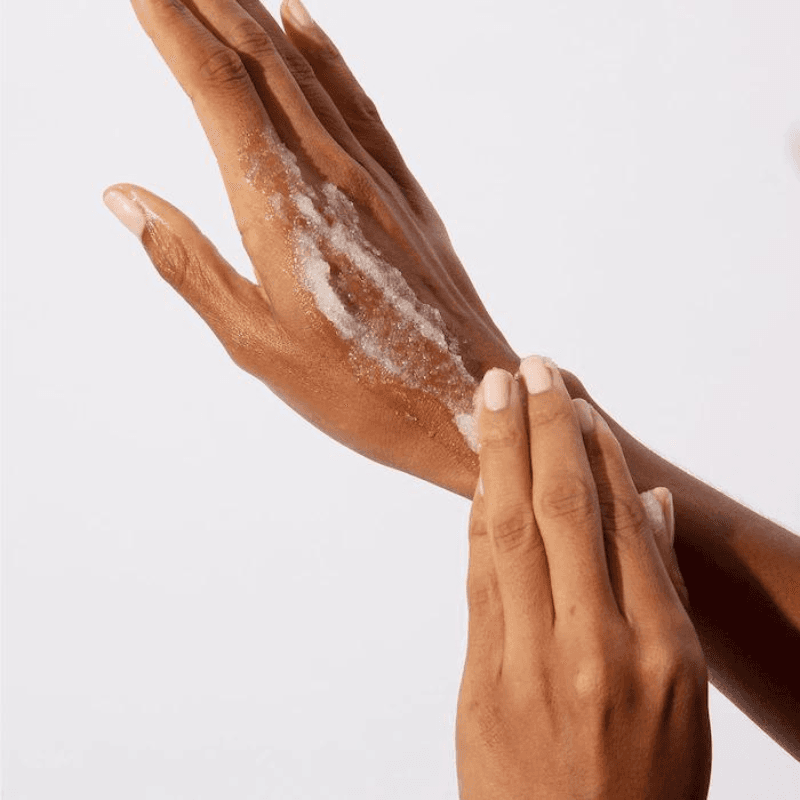 If you've noticed that slathering on moisturizer isn't helping your skin much, what might be missing from your routine is exfoliation. While it's true that hydration comes with some pretty sweet benefits, it's unfortunately useless if dead skin cells are preventing your lotions and oils from properly absorbing into the skin. Incorporating a body scrub into your daily bath or shower will take care of that issue and more—think unclogged pores, banished ingrown hairs, better circulation, and less flaky, dry skin.
If the word "scrub" scares you, fret not. Today's best body scrubs are formulated with clean, gentle ingredients like coconut oil and sugar, and some of them even up their exfoliating benefits with a little boost from chemical properties like AHAs. Although scrubs shouldn't replace your everyday body wash, they do add a bit of luxury and optimum nourishment to reveal your most supple and naturally radiant skin. With that in mind, we're bringing you a list of the most effective body scrubs and exfoliators on the market so you can keep your skin happy and healthy this season.
How We Found The Best Body Scrubs
From affordable drugstore options to splurge-worthy finds, we sorted through thousands of scrubs to find the very best ones thanks to the help of our science-backed algorithm. This proprietary tool factors in data from user reviews, best-seller lists, social media buzz, and editorial recommendations to score and rank the best product on the web. Whether you want something tightening, brightening, or sensitive skin-approved, look no further than these 10 fan-favorite body scrubs and exfoliators.
Jump To List
November 23, 2022
Top 10 Lists serve as unbiased shopping guides to the most trusted product recommendations on the internet. Products are scored and ranked using an algorithm backed by data consumers find most valuable when making a purchase. We are reader-supported and may earn a commission when you shop through our links.
View All Beauty