Top 10 Brightening Creams And Moisturizers
Here Are The Best Brightening Creams And Moisturizers For Enhancing Your Skin's Natural Glow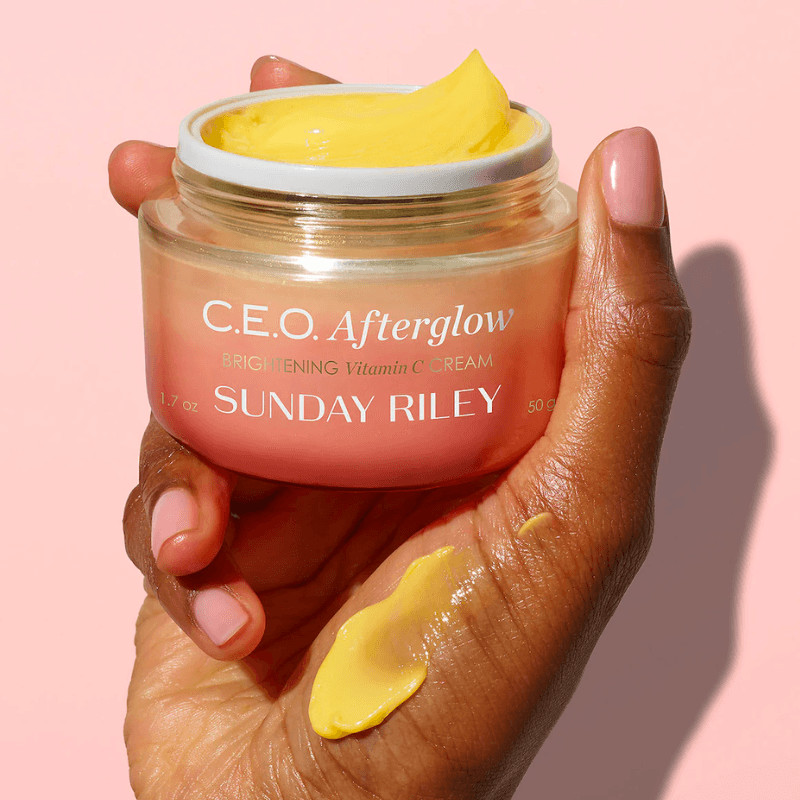 Whether due to excessive sun exposure, overindulgence in alcohol, chronic stress, or the relentless passing of time, every now and then our complexions look a little worse for wear. So, if you recently looked in the mirror and felt like an extra in The Last of Us was staring back at you, it might be time to invest in a skin-brightening moisturizer.
Skin-brightening moisturizers (sometimes called lightening or whitening creams) are a special category of skincare products formulated to address issues like dullness and dark spots. They're typically packed with a variety of vitamins and deeply-hydrating ingredients, as well as exfoliants that help gently wash away the layers of dead skin and sunscreen you've been accruing since early spring.
And contrary to what the name suggests, whitening creams don't actually change the color of your skin tone—rather, they work to correct hyperpigmentation and brighten dark spots and circles so that you can achieve the glowy, dewy, flawless complexion of your dreams. Sounds pretty great, right? Well, it's about to get even better, because we've done our research and rounded up a list of the 10 best brightening creams and face moisturizers on the internet.
How We Found The Best Brightening Creams Around
As is true for each of our Top 10 lists, the products below were chosen with the help of our data-powered ranking algorithm. This tool uses information from various sources (including user reviews and best-seller lists) to find and score the top products in a given category. Today, the category is brightening creams and moisturizers, and we think there's a good chance that the glow-inducing miracle product you've been waiting for is featured in the lineup below.
Jump To List
May 26, 2023
Top 10 Lists serve as unbiased shopping guides to the most trusted product recommendations on the internet. Products are scored and ranked using an algorithm backed by data consumers find most valuable when making a purchase. We are reader-supported and may earn a commission when you shop through our links.
View All Beauty