Top 10 Champagne Eyeshadows
Every Beauty Bag Needs At Least One Of These Stunning Champagne Eyeshadows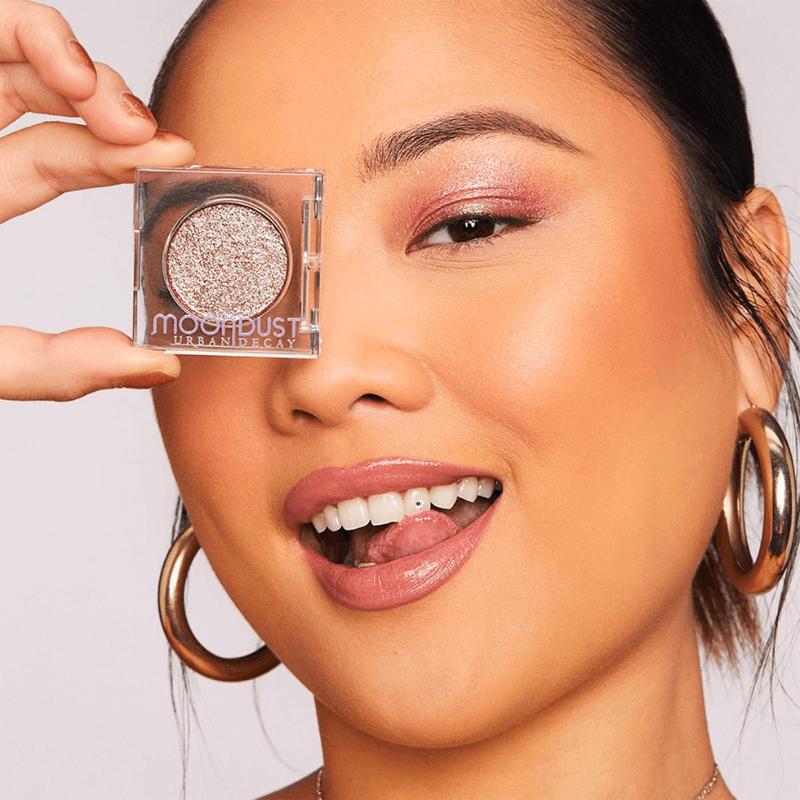 There's simply no eyeshadow color more universally flattering than champagne. After all, who doesn't enjoy a color that calls to mind all the best parties and celebrations? Made up of light gold, magic, and fairy dust (we're pretty sure), this shimmery neutral shade makes everyone's eyes pop. Like highlighter for your lids, it adds the perfect hint of glimmer and glam to your makeup look without overpowering the rest
As an eyeshadow, champagne is beautifully versatile. It's the color that works with all skin tones and during each season. One swipe will leave you with a sheer look perfect for daytime, then layer it for more vibrant vibes in the evening. For an added bonus, champagne eyeshadow can double as a face highlighter in a pinch. Lightly tap it into the corners of your eyes to brighten them up if you didn't get enough beauty sleep last night and then on the top of your cheekbones to catch that light.
How We Found The Best Champagne Eyeshadows
The subtly impactful shade illuminates your eyes and accentuates your natural beauty. Since it has so many benefits and uses, champagne eyeshadow should be a staple in every makeup bag. So, if you're looking to give this color a try, you're going to love these Top 10 champagne eyeshadows that follow. These are the Internet's absolute favorite editions right now, so you know you're getting the best of the best. Scroll through to discover your new go-to eyeshadow shade.
Jump To List
September 29, 2022
Top 10 Lists serve as unbiased shopping guides to the most trusted product recommendations on the internet. Products are scored and ranked using an algorithm backed by data consumers find most valuable when making a purchase. We are reader-supported and may earn a commission when you shop through our links.
View All Beauty