Top 10 Eye Creams For Sensitive Skin
Gentle, Soothing, Non-Irritating Eye Creams For Sensitive Skin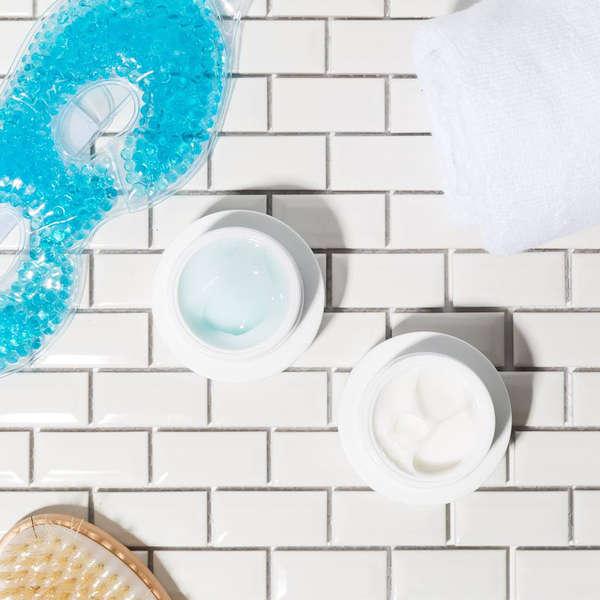 Being bright-eyed and bushy-tailed is no easy task. Busy work environments, late nights out, and skin sensitivities make the hunt for products that promise to depuff, smooth, and brighten the eye area an expensive and stressful one. That's why we've made it our mission to search the skincare industry far and wide for the best eye creams that will activate your skin's glow without irritation. Our list features recommendations from top skincare sources and reviews from real users to ensure you find the product that's right for you. Reverse wrinkles, brighten dark circles, and keep hydrated with these 10 eye creams for sensitive skin. Opening image: @belifUSA
Love our 10 Best Eye Creams for Sensitive Skin? Just wait till you see our 10 Best Creams for Puffy Eyes!
Jump To List
October 30, 2019
Top 10 Lists serve as unbiased shopping guides to the most trusted product recommendations on the internet. Products are scored and ranked using an algorithm backed by data consumers find most valuable when making a purchase. We are reader-supported and may earn a commission when you shop through our links.
The Rankings
---
Shiseido White Lucent Anti-Dark Circles Eye Cream
BEST FOR: Those prone to dark circles
WHAT IT DOES: Made with the brand's signature brightening technology, Shiseido's hydrating cream lightens dark pigmentation, reduces melanin production, and provides deep moisture to the under-eye area. Sounds like a winner to us.
---
Fresh Rose Hydrating Eye Gel Cream
LOVED FOR: The light rose scent
HELPFUL TIP: Apply throughout the day to instantly moisturize, illuminate, and soothe tired-looking eyes.
---
Olehenriksen Banana Bright Eye Creme
WHAT IT DOES: This brightening creme uses vitamin C and the secret of banana powder to reduce the appearance of dark circles and fine lines while illuminating your gorgeous peepers.
FROM THE EXPERTS: In a study with 37 women, after a week of use 100% agreed their dull and tired-looking eyes appeared brighter, and after four weeks 92% of participants said they noticed corrected signs of aging.
---
Clinique Pep-Start Eye Cream
WHY YOU NEED IT: In as little as three seconds, your under eyes will be de-puffed, brightened, and fully hydrated.
HELPFUL TIP: Use the ball tip applicator to gently apply the product in a circular motion.
---
Cetaphil Hydrating Eye Gel-Cream
LOVED FOR: You really can't beat that drugstore price tag.
WHY YOU NEED IT: This gel-cream formula instantly nourishes and soothes the under-eye area for all-day hydration.
---
Belif Moisturizing Eye Bomb
WHAT IT DOES: This cooling eye cream instantly refreshes and intensely boosts hydration for radiant and luminous eyes.
FROM THE EXPERTS: In clinical tests, this formula was proven to moisturize and boost elasticity of the skin around the eyes for 26 hours.
---
Kiehl's Creamy Eye Treatment with Avocado
BEST FOR: Those seeking a rich and hydrating under-eye cream
LOVED FOR: Users love how quickly the moisturizing formula absorbs into the skin, making it perfect for both morning and night skincare routines.
---
Bobbi Brown Hydrating Eye Cream
BEST FOR: A lightweight eye cream—perfect for under makeup
ABOUT THE BRAND: Bobbi Brown thoughtfully created a skincare line "that underscored the brand's purpose: to enhance the natural beauty of the wearer—working with what's already there, without any artificial colors—so a woman always looks and feels like herself."
---
Drunk Elephant C-Tango Multivitamin Eye Cream
WHAT IT DOES: If you aren't completely convinced that you need an eye cream, just wait until you try this stuff. With a powerful blend of eight peptides, five forms of vitamin C, and cucumber extract, you'll actually feel this cream tighten and depuff instantly. It's an eye-opener in every way.
ABOUT THE BRAND: You won't find what Drunk Elephant calls the "Suspicious 6" in any of their products (essential oils, drying alcohols, silicones, chemical sunscreens, fragrance/dyes, and SLS)—so they're appropriate for all skin types. The brand is also a big supporter of IEF (International Elephant Foundation) and is cruelty-free.
View All Beauty