Top 10 False Eyelashes
We Found 10 Easy-To-Use False Lashes That Won't Irritate Your Eyes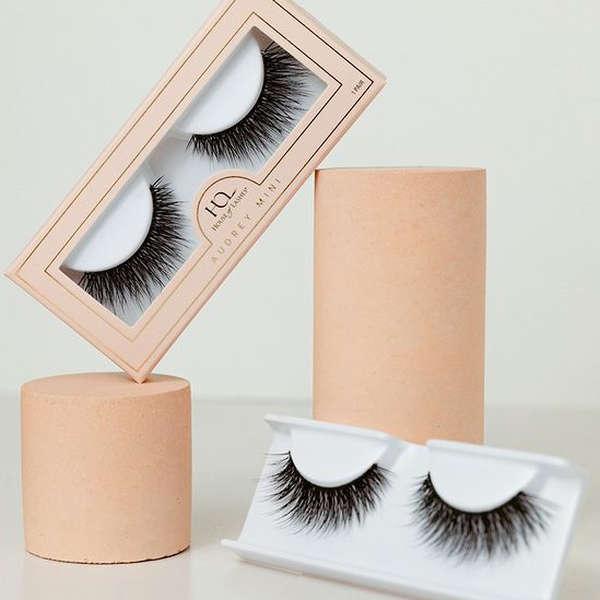 Our Top 10 Lists help shoppers quickly and easily find what they need. Using an intense review and approval process (which you can learn more about here), we break down the best products according to what consumers most commonly search for and want.
Glamorous, luxurious false lashes have always been an elegant and alluring beauty staple. Have your eye on trying some out? Allow us to be of service with our Top 10 sets of easy-to-use false eyelashes. We know getting eyelash extensions applied at the salon is all the rage, but when you don't want to make the commitment or spend the cash, any of these falsies will give you the (temporary) look you want.
It's December, which means the holiday season is now. Could your party look benefit from some plumped-up peepers? If so, you're in the right place. Ahead, we've rounded up a list of the 10 best false eyelash sets in the game, all of which are easy to apply and won't irritate your eyes.
How We Found The Best False Eyelashes
If you've visited our site before, you know that we take our Top 10 lists pretty seriously. In fact, we use a data-backed approach to find the best products on the internet that factors in reviews, best-seller lists, editor recommendations, social buzz, and more. Curious to see which false lashes passed the test? Keep scrolling to discover the Top 10.
Next up, check out the 10 Best Curling Mascaras. Opening image: @houseoflashes
Jump To List
December 15, 2021
Top 10 Lists serve as unbiased shopping guides to the most trusted product recommendations on the internet. Products are scored and ranked using an algorithm backed by data consumers find most valuable when making a purchase. We are reader-supported and may earn a commission when you shop through our links.
View All Beauty