Top 10 Foundations For Dry Skin
Hydrating And Moisturizing Foundations For Those With Extremely Dry Skin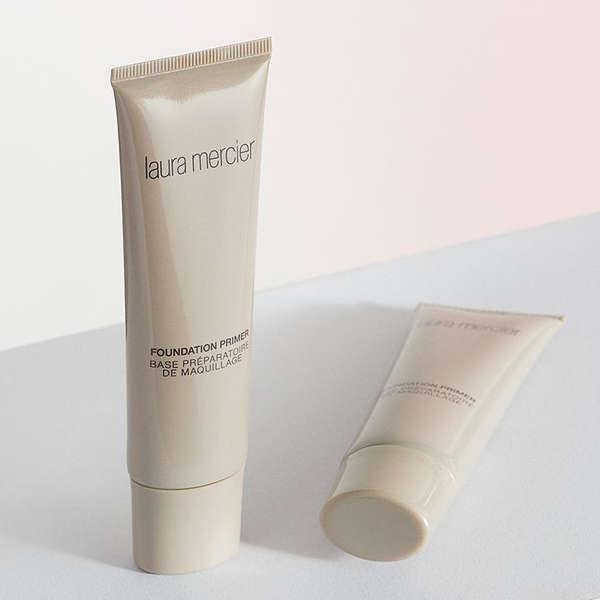 Dry skin can be tricky—while you want to cover up your parched patches and flakey areas, doing so can actually draw even more attention to them. You could be using the best foundation the beauty aisles have to offer, but if it's not formulated for dryness, it can cling, cake, and settle rather than perfect your pretty skin. Not fun. For that reason, we often turn to hydrating, creamy formulas specifically made with dry skin in mind. Typically packed with serums and oils (don't worry—the good kind), these formulas promise to moisturize and soothe your troubled skin, and most importantly, give you the glam, glowing look you're going for. Finding that perfect match can be tough, but don't fret—we've already done it for you. Below, we've rounded up the best foundations for dry skin on the market using our trusted algorithm that factors in best-selling buzz, beauty editor favorites, real user reviews, and more. Do your dry skin a solid and ditch your powered formulas in favor of the illuminating and hydrating options that follow. They're just as lightweight, but guaranteed to boost your radiance even better than your favorite moisturizer. Keep scrolling to discover and shop the Top 10 foundations for dry skin. Opening image: @lauramercier
Love our 10 Best Foundations For Dry Skin? Then we think you'll really enjoy our 10 Best Hydrating Serums!
Jump To List
August 7, 2019
Top 10 Lists serve as unbiased shopping guides to the most trusted product recommendations on the internet. Products are scored and ranked using an algorithm backed by data consumers find most valuable when making a purchase. We are reader-supported and may earn a commission when you shop through our links.
The Rankings
---
Charlotte Tilbury Magic Foundation
WHAT IT DOES: Packed with antioxidants, vitamin C, and SPF 15, this formula expertly combines skincare and foundation into one powerhouse product.
FROM THE EXPERTS: Regular use can reduce age spots up to 75% in just four months, and clear acne and scars in as little as nine weeks.
---
Maybelline New York Dream Matte Mousse Foundation
BEST FOR: If you prefer more of a matte finish, opt for this drugstore score—it provides natural-looking, shine-free coverage without caking, creasing, or clinging.
LOVED FOR: Rumor has it: this budget-friendly formula can outperform some of the best high-end brands.
---
Charlotte Tilbury Light Wonder Youth-Boosting Perfect Skin Foundation
BEST FOR: This skin-loving foundation is super buildable, making it ideal for day-to-night wear. Apply a light layer with your fingers for a tinted moisturizer look, then pat onto areas where you need extra coverage for evening.
USERS SAID: "I have a hard time finding foundations that work with my dry skin, but this one performed beautifully. It's buildable, has SPF, blends easily, and doesn't irritate my sensitive skin. Foundation can tend to look cakey on dry skin really easily, but with this foundation's radiant finish, that's not a problem—this is my new holy grail!"
---
Chantecaille Future Skin Foundation
WHAT IT DOES: All you glow-getters out there, this formula is for you. Composed of 60% charged water, it injects moisture directly into your skin, leaving it ultra-hydrated and dewy-looking.
BEST FOR: It also contains soothing ingredients like aloe, chamomile, and arnica, so it's great for those who struggle with redness or irritation.
---
Smashbox Studio Skin 15 Hour Wear Hydrating Foundation
USERS SAID: "I have been strictly a powder-foundation-only girl for the past 15 years of my life. I was finally gutsy enough to try a liquid and let me just say, WOW! This stuff wears amazingly, has great staying power, and I found a perfect color match."
FUN FACT: This innovative formula lasts for up to 24 hours—that's long enough to get you from the workday to an evening on the town, no touch-ups required.
---
Neutrogena Hydro Boost Hydrating Tint
LOVED FOR: A combination of hyaluronic acid and tinted moisturizer, this sheer-coverage formula has major plumping power.
HELPFUL TIP: The doe-foot applicator makes application totally effortless.
---
MAC Studio Face and Body Foundation
WHAT IT DOES: Ultra-light but buildable, this foundation evens out imperfections so skin still looks like skin, but better. You can use it anywhere on the body, too.
USERS SAID: "I have a lot of texture (mainly enlarged pores, scarring from acne, etc.), and a lot of redness. This is the only foundation that doesn't enhance the texture and make it look worse. It actually makes my skin look smoother!"
---
Laura Mercier Tinted Moisturizer
WHAT IT DOES: This multitasker provides the skin with a soft wash of color to enhance it—but not hide it—so you can still let your best features shine through.
USERS SAID: "I never thought that I could find something more perfect for my complexion! I have some minor blemishes on my skin, and I hate wearing full-coverage foundation because it's often heavy and takes so much time to put on. This tinted moisturizer is super easy to apply with your hands, and it's so lightweight that I forget that I have it on."
---
Nars Pure Radiant Tinted Moisturizer Broad Spectrum SPF 30
WHAT IT DOES: It isn't fair to call this remarkable product just a tinted moisturizer with SPF 30—it also works to mask the appearance of fine lines, wrinkles, pores and more.

HELPFUL TIP: It's noncomedogenic, so you don't need to worry about breakouts with this one.
View All Beauty