Top 10 Hydrating Serums
10 Hydrating Serums For Every Skin Type And Beauty Budget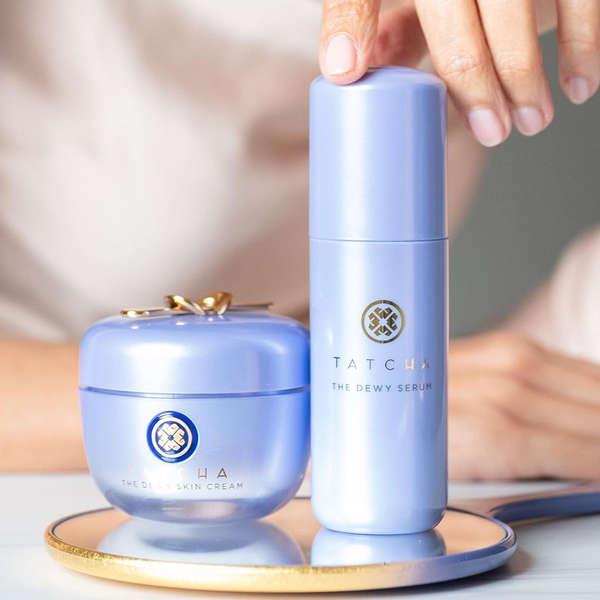 Our Top 10 Lists help shoppers quickly and easily find what they need. Using an intense review and approval process (which you can learn more about here), we break down the best products according to what consumers most commonly search for and want.
Shopping for skincare solutions can be overwhelming. Sometimes, it can feel as though you need to be an expert to figure out which one is right for you. Take serums, for example. How are they different from moisturizers? How beneficial is it to add them to your routine? Fortunately, we can help with all that.
Serums are designed to deliver high concentrations of nutrients to the skin. There's a wide variety of formulas on the market that have different functions, from hydrating to brightening to reducing redness. They're often clear, gel-based or liquid, and thin, making them perfect for layering underneath your go-to moisturizer and sunscreen. No matter what your biggest skincare concern is, a serum formulated to target that issue may just be what you need.
One serum that every single skin type can benefit from? Hyaluronic acid. Naturally found in the skin, the ingredient is a humectant that attracts water, hydrating the skin without making it oily. In fact, those with oily skin may benefit from it more than others, as it will keep the skin from producing more oil. An incredibly gentle serum, you can use hyaluronic both day and night no matter your current routine.
With that in mind, we've rounded up a list of the best hyaluronic acid serums on the shelves. From splurgy picks to a $6 option that even the experts swear by, there's a formula on the list for every skin type and budget.
How We Found The 10 Best Hyaluronic Acid Serums
To round up this list, we turned to the help of our data-driven algorithm. This proprietary tool factors in best-seller lists, user reviews, editor recommendations, and more to find and rank the best products on the web. Ahead, shop the 10 hyaluronic acid serums that made the cut and add one to your routine.
Next up, check out the 10 Best Face Moisturizers. Opening image: @tatcha
Jump To List
October 4, 2021
Top 10 Lists serve as unbiased shopping guides to the most trusted product recommendations on the internet. Products are scored and ranked using an algorithm backed by data consumers find most valuable when making a purchase. We are reader-supported and may earn a commission when you shop through our links.
View All Beauty