Top 10 Hair Brushes
The 10 Best Hair Brushes For Styling, Detangling, And Beyond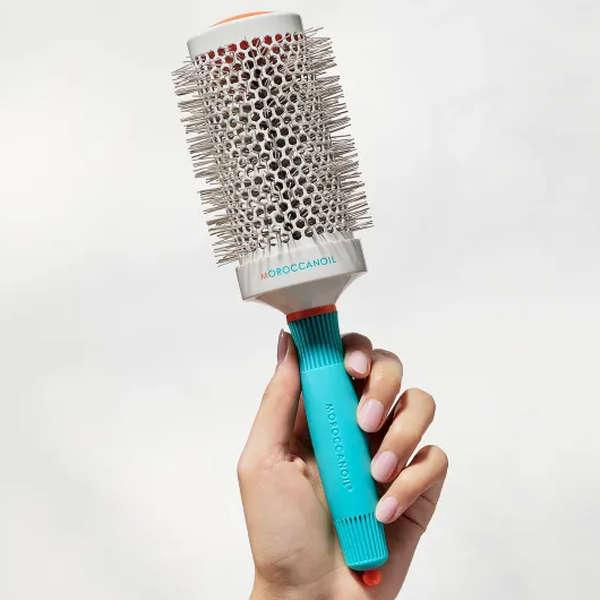 Our Top 10 Lists help shoppers quickly and easily find what they need. Using an intense review and approval process (which you can learn more about here), we break down the best products according to what consumers most commonly search for and want.
INTRODUCING A DEFINITIVE GUIDE TO THE BEST BRUSHES FOR EVERY HAIR TYPE AND TEXTURE
We hate to be the bearers of bad news, but your beloved hair brush might be the culprit behind your bad hair days. In fact, using the wrong brush or a bad brushing technique can actually result in much more than a bad hair day—think frizz, damage, and even breakage. If you've always chosen your hair brush based on what's available at the drugstore, we don't blame you. The importance of a great hair brush isn't often emphasized, but investing in the right one for your hair type can churn out some truly transformative results. With that in mind, we're bringing you an updated list of the best hair brushes in the beauty biz. From the curly-girl-approved Denman to the splurge-worthy Mason Pearson, you'll find a top-rated brush for every hair type, texture, and budget.
Our Method For Finding The Best Hair Brushes
Whether your hair is pin straight or natural and curly, there's a brush on this list for you. Using our data-driven algorithm, we dug through the details behind hundreds of hair brushes, factoring in rave reviews, editorial recommendations, social media buzz, and more. Keep scrolling to shop our edit of the Top 10 options and brush your way to smoother, less frizzy strands.
Next up, check out the 10 Best Anti-Frizz Products. Opening Image: moroccanoil.com
Jump To List
May 21, 2021
Top 10 Lists serve as unbiased shopping guides to the most trusted product recommendations on the internet. Products are scored and ranked using an algorithm backed by data consumers find most valuable when making a purchase. We are reader-supported and may earn a commission when you shop through our links.
View All Beauty