Top 10 House Dresses
10 House Dresses Made To Keep You Comfortable And Stylish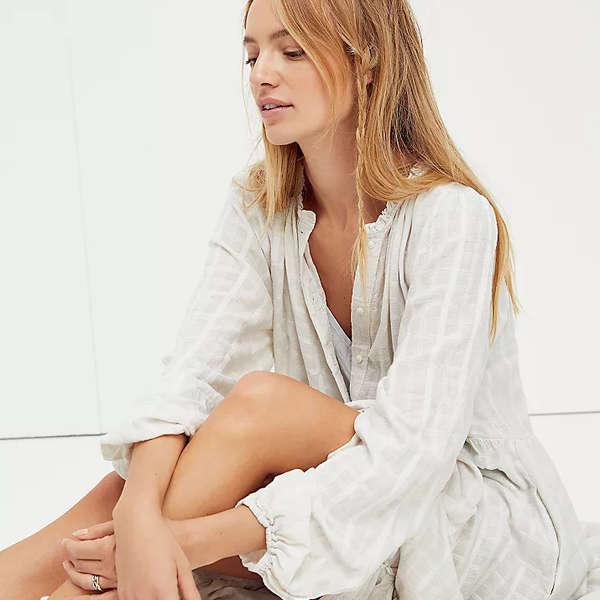 Our Top 10 Lists help shoppers quickly and easily find what they need. Using an intense review and approval process (which you can learn more about here), we break down the best styles according to what consumers most commonly search for and want.
Diamonds are great and all, but if you ask us, dresses are a girl's best friend. Their versatility, comfort, and silhouette make them a great fallback choice when you're having a hard time deciding what to wear. Whatever your body type or style preference, you can almost always find a dress that makes you feel and look your best. This statement is especially true when talking about house dresses. Due to their ease-of-wear and care-free designs, house dresses have a way to make you look effortlessly put-together as soon as you slip one on.
That's why we've rounded up a Top 10 list that will help you find the best house dresses that don't compromise on style or comfort. All the dresses on this list will work just as well for casual days at home as they will dressed up for fancier occasions. This way you'll be able to have a go-to outfit for any day you struggle with finding something cute (and comfy) to wear.
Our Method For Finding The Best House Dresses
To round up the best house dresses on the web, we enlisted the help of our data-driven algorithm. This proprietary tool factors in rave reviews, editorial mentions, and social media buzz to find and rank the best products out there. From billowy fits to the puff-sleeve stunner that started it all, this list of It girl-approved house dresses is the best way to keep your cozy vibes going through the rest of the season.
Up next, check out the 10 Best Denim Dresses. Opening image: freepeople.com
Jump To List
September 13, 2021
Top 10 Lists serve as unbiased shopping guides to the most trusted product recommendations on the internet. Products are scored and ranked using an algorithm backed by data consumers find most valuable when making a purchase. We are reader-supported and may earn a commission when you shop through our links.
View All Womens