Top 10 2021 Jewelry Trends
A Definitive Guide To The Top Jewelry Trends Of The Year, Plus What To Buy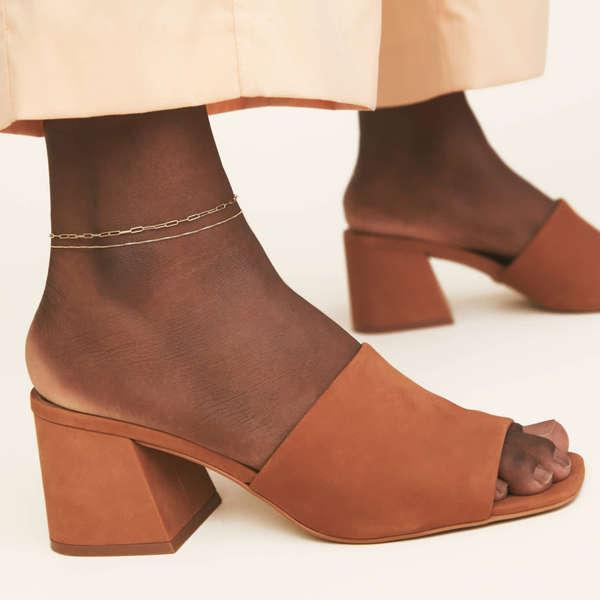 Our Top 10 Lists help shoppers quickly and easily find what they need. Using an intense review and approval process (which you can learn more about here), we break down the best styles according to what consumers most commonly search for and want.
Jewelry has always been a go-to way for us to take any outfit up a notch, but once Zoom meetings and virtual happy hours became the norm, the power held by a chunky necklace or eye-catching pair of earrings was more apparent than ever. And even with many of us returning to our pre-pandemic routines, a general more-is-more approach to jewelry is still on the rise. It's the year of overaccessorizing, and we mean that in the best way.
With that, today's jewelry trends are all about over-the-top iterations of staples—think chunky chains over delicate ones, bold rings instead of dainty ones, and bright, colored enamel in favor of gold or silver. What's more is that there's something for everyone. Whether you lean toward the classics or love to try something new, the jewelry styles reigning supreme right now are pretty crowd-pleasing.
To show you what we mean, we're bringing you a breakdown of the biggest jewelry trends of the year, along with a top-rated piece for channeling each one. From $10 to $200, the list of necklaces, bracelets, earrings, rings, and anklets (yes, even anklets) below is sure to impress no matter your budget or bauble preference.
How We Found 2021's Top Jewelry Trends
To round up this list of the top jewelry trends and pieces to shop right now, we tapped our data-driven algorithm that scores and ranks styles based on social media buzz, editor recommendations, rave reviews, and more. Ahead, see the trends and styles that made the cut and sport them to your next meeting—whether it's via Zoom or IRL.
Next up, check out the 10 Best Statement Earrings. Opening image: mejuri.com
Jump To List
October 21, 2021
Top 10 Lists serve as unbiased shopping guides to the most trusted product recommendations on the internet. Products are scored and ranked using an algorithm backed by data consumers find most valuable when making a purchase. We are reader-supported and may earn a commission when you shop through our links.
View All Womens