Top 10 Sunscreen For Kids And Babies
The Best Sunscreen For Babies and Kids According To Dermatologists And Moms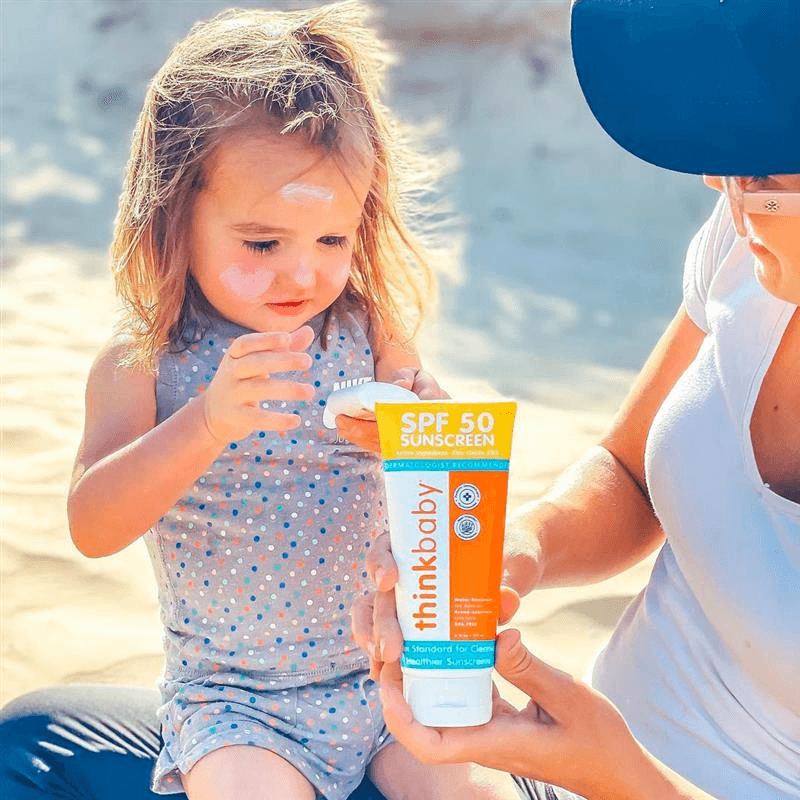 Proper sun protection is a necessity all year long, but during the summer, it's even more important to apply it repeatedly throughout the day. To ensure your little one is getting the best sun protection, it's important to look for formulas that are non-comedogenic, free of harmful chemicals and parabens, fragrance-free, tear-free, and easy to apply. Dermatologists recommend using physical sunscreen on babies that are six months or older, where the ingredients sit on the surface of the skin and physically block the UV rays. This means the product is less likely to cause irritation or allergic reactions on a baby's sensitive skin. Babies under the age of 6 months are best kept in the shade or kept covered with sun hats and clothing that offers UPF protection, as any sunscreen may irritate their delicate skin.
With so many options out there, it can be a daunting task to choose the right formula, so we've created a Top 10 list of the best baby-safe sunscreens that are safe and effective. With so many great options like eco-conscious brands, completely organic formulas, and award-winning lotions, this Top 10 list is bound to have the perfect sunscreen for your child and their needs. Don't worry—your little one will be ready for plenty of fun in the sun (safely!) in no time.
How To Apply Sunscreen To A Child Easily
If you find it difficult to apply sunscreen to your little one—especially when dealing with hard-to-reach areas on their face, we highly recommend using a tool such as the SunnyStik. This adorable, kid-friendly sunscreen applicator makes applying sunscreen lotion a breeze. And the kids like it, too, thanks to the adorable design of the tool.
How We Found The Best Sunscreen For Babies and Kids
When searching for the best sunscreen to use for kids and babies, there's an abundant amount of information available on the internet. That's where our algorithm comes in. A tool unique to Rank & Style, our algorithm uses information from reviews, social media, best-seller lists, and more to determine which products are worth recommending to our dear readers. Ahead, find out which baby-friendly sunscreens are the best and shop data-backed picks from brands like Sunology, La Roche-Posay, and more.
Jump To List
May 5, 2023
Top 10 Lists serve as unbiased shopping guides to the most trusted product recommendations on the internet. Products are scored and ranked using an algorithm backed by data consumers find most valuable when making a purchase. We are reader-supported and may earn a commission when you shop through our links.
View All Kids