Top 10 Makeup Brushes
Build The Perfect Brush Collection With These 10 Makeup Brushes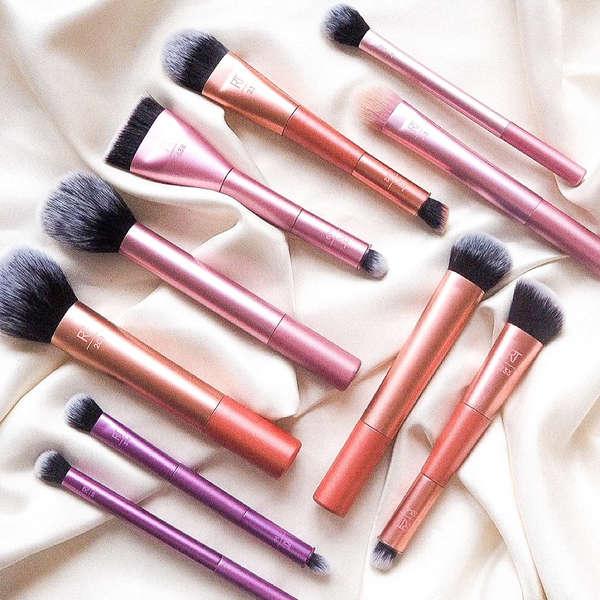 Our Top 10 Lists help shoppers quickly and easily find what they need. Using an intense review and approval process (which you can learn more about here), we break down the best products according to what consumers most commonly search for and want.
THE 10 BEST MAKEUP BRUSHES FOR ACHIEVING PROFESSIONAL-LEVEL MAKEUP LOOKS
Over the past year, the way in which we show off our makeup looks has been heavily limited by face masks and our Instagram selfie game. Outside of graphic liner and bold eyeshadow looks, there wasn't a whole lot we could do to stand out from the crowd—in person, anyways. With things starting to look up, we think it's finally safe to go all out with our glam again. And if we're going to do so, blending our makeup with our fingers and soiled makeup sponges simply won't do the trick. What we really need are some high-quality makeup brushes.
The problem? Not all brushes are created equal. In fact, that's sort of the point, since every makeup brush is designed for a specific use. Our ideal makeup brush is an MUA-approved applicator that doesn't shed, comes with cloud-soft bristles, and avoids a streaky-looking finish. However, we know that finding brushes that check all those boxes can be a pain. To make it easy on you, we rounded up a list of the internet's best makeup brushes in every category—we're talking foundation, concealer, blush, cream contour, and more—so you can have a complete set that you feel confident in.
Our Method For Finding The Best Makeup Brushes
A great makeup brush is key to precise, flawless application. To round up the Top 10 options out there for every use, we enlisted the help of our data-driven algorithm. This handy tool ranks and scores products based on best-selling buzz, real reviews, editorial recommendations, and more to provide shopping recommendations you can count on. From drugstore buys to high-end finds, the list below features 10 non-shedding, no-nonsense brushes for every skill level and budget. Keep scrolling to discover the best brush for every step in your makeup routine.
Next up, check out the best drugstore alternatives to your favorite high-end beauty buys. Opening Image: @realtechniques
Jump To List
May 17, 2021
Top 10 Lists serve as unbiased shopping guides to the most trusted product recommendations on the internet. Products are scored and ranked using an algorithm backed by data consumers find most valuable when making a purchase. We are reader-supported and may earn a commission when you shop through our links.
View All Beauty