Top 10 Tiered Dresses
10 Trendy Tiered Dresses That Are Equal Parts Chic And Comfortable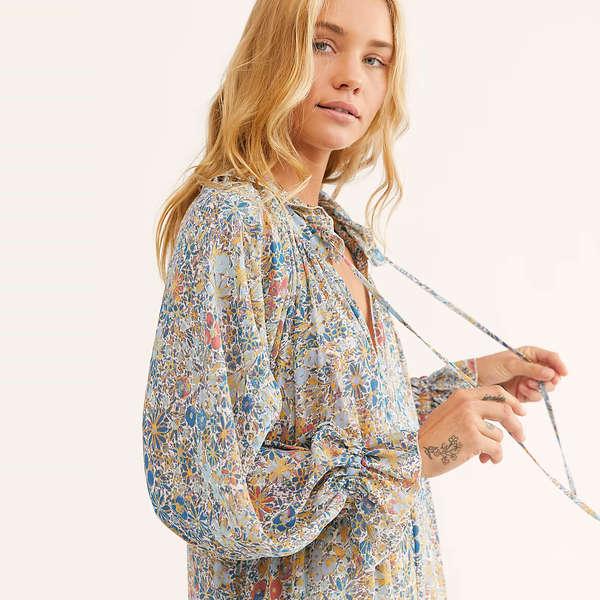 Our Top 10 Lists help shoppers quickly and easily find what they need. Using an intense review and approval process (which you can learn more about here), we break down the best styles according to what consumers most commonly search for and want.
IF YOU'RE READY TO ADOPT THE TIERED DRESS TREND, SHOP OUR ALGORITHM-APPROVED EDIT OF THE BEST STYLES FOR SUMMER 2021
By now, we're sure you've noticed the rising popularity of tiered dresses. We've spotted the buzzy silhouette on our Instagram feeds and the runways alike, and for good reason. On top of being undeniably chic, tiered dresses also happen to be exceptionally comfortable—and if you're anything like us, comfort is very much a priority right now.
So as we clean out our closets for summer, doing away with the old and welcoming the new, adding some tiered dresses to the rotation is an absolute must. Whether you're in desperate need of work-appropriate options for your return to the office or simply searching for something fun to wear on the weekends, we've got you covered. Ahead, we've rounded up a list of the Top 10 tiered dresses on the market right now, all of which you can sport to a variety of the summer occasions on your calendar.
Our Method For Finding The Best Tiered Dresses
Here at Rank & Style, we take shopping seriously. So seriously, in fact, that we have our very own algorithm designed to find the best of anything and everything we're searching for. Our proprietary technology factors in real user reviews, editorial mentions, best-seller lists, and more, which is why you can always shop our vetted recommendations with confidence. Keep scrolling to take a peek at our edit of the best tiered dresses and shop your favorites.
Next up, shop the 10 Best Tank Dresses. Opening image: freepeople.com
Jump To List
May 25, 2021
Top 10 Lists serve as unbiased shopping guides to the most trusted product recommendations on the internet. Products are scored and ranked using an algorithm backed by data consumers find most valuable when making a purchase. We are reader-supported and may earn a commission when you shop through our links.
View All Womens