Top 10 Swimsuits For Moms
These Are The Swimsuits Moms Are Recommending To Other Moms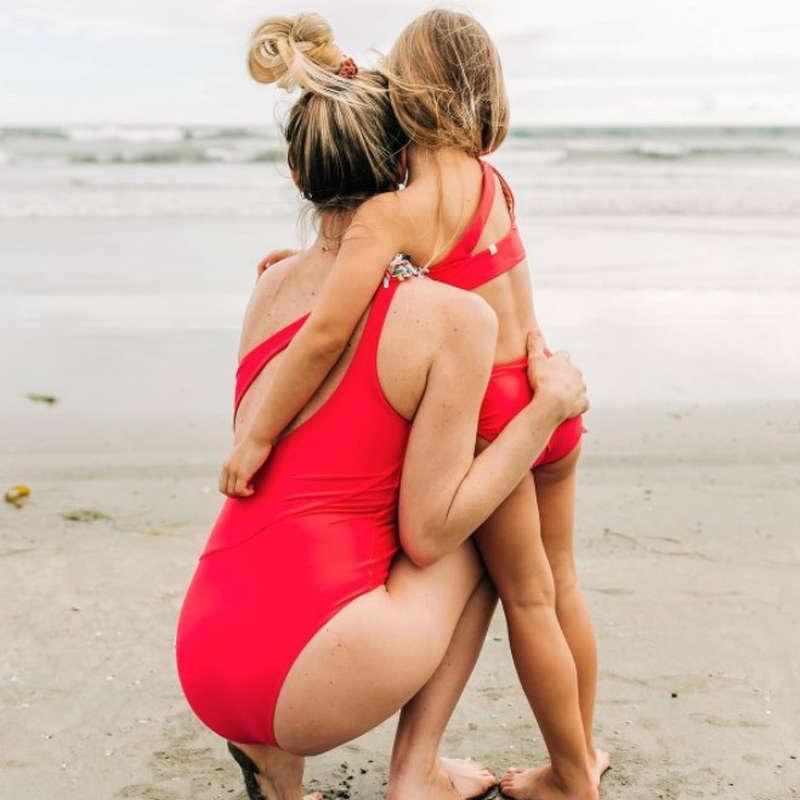 Moms—and all women—can wear any swimsuit they want. However, motherhood can bring on a whole new set of challenges. A suit that might have been absolutely perfect for lounging by the pool might feel completely impractical for crashing through the waves with a pack of kids. If you're newly postpartum, you may feel more comfortable in a suit with lots of support or want straps that slide to the side so you can nurse. Or, maybe, you're a mom who just wants a new suit that fits well and makes you feel full-on fabulous. No matter what you're looking for, you deserve a suit that's attractive, practical, and fits your budget. Sounds impossible? Not with our help.
Since no one wants to try one million swimsuits to find one that might work, we've gone ahead and scoured the internet to save you time and hassle by rounding up some of the best swimwear around. Whether you're looking for the best swimsuits with tummy control or a new bikini, our Top 10 List has you covered. We want to help you find a suit that celebrates your body and makes you feel your best—so you can enjoy summer with your little ones.
How We Found The Best Swimsuits For Moms
At Rank & Style, our Top 10 Lists are different from the rest because they're created using a proprietary algorithm. We source information from various places—think best-seller list, social media buzz, and fashion editor favorites—to make a list that covers all the bases. And, since our algorithm is unbiased, you know you can trust our lists. Read on to find the best swimsuits for moms.
Next up, check out the 10 Best High-Waisted Bikinis. Opening image: @summersalt
Jump To List
June 6, 2022
Top 10 Lists serve as unbiased shopping guides to the most trusted product recommendations on the internet. Products are scored and ranked using an algorithm backed by data consumers find most valuable when making a purchase. We are reader-supported and may earn a commission when you shop through our links.
View All Womens