Top 10 Texturizing Hair Sprays
10 Texture Sprays For Adding Fullness And Bounce To Fine, Flat Hair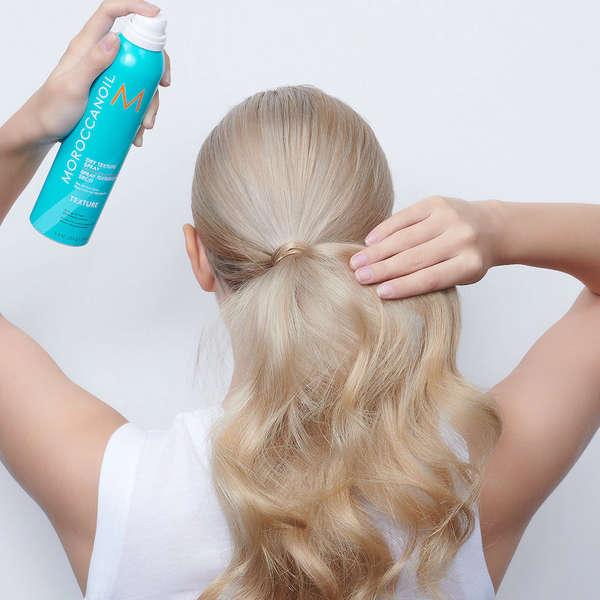 Our Top 10 Lists help shoppers quickly and easily find what they need. Using an intense review and approval process (which you can learn more about here), we break down the best products according to what consumers most commonly search for and want.
There's nothing quite like a great hair day. You know—the kind that gives you a serotonin boost when you look in the mirror, makes you want to take a hundred selfies, and keeps you feeling confident all day long. Unfortunately, these days don't always happen as often as you want them to, especially if you were born with naturally fine, limp, or straight hair. But know that you're not alone. Not everyone was born with thick hair, and sometimes even thick hair needs a pick-me-up, too.
Thankfully, there are all sorts of products on the market that can add texture, boost bounce, and secure the long-lasting volume you crave. In fact, the sheer number of options available these days can be quite overwhelming. Which product is right for your unique hair type? A sea salt spray? Maybe a volumizing mousse or classic texturizing spray? Today, we're covering the latter.
Texturizing hair sprays add volume and texture to the hair while staying weightless, dry, and matte. Think of them as a cross between dry shampoo and sea salt spray. They work on all hair types, but they're especially great for those with straight, fine hair that needs a boost at the roots and some fullness in the lengths. On top of tackling volume, you can also use them to absorb day-old oil, preserve your blowouts, and keep braids and updos in place. With that in mind, we're bringing you a roundup of the best texturizing sprays you can buy.
How We Found The Best Texturizing Hair Sprays
To round up this list, we turned to the help of our data-driven algorithm. This proprietary tool factors in best-selling buzz, editor recommendations, user reviews, and more to find and rank the best products out there. Whether you want to give second-day hair a boost or plump up freshly styled strands, look no further than the 10 vetted texture sprays that follow.
Next up, check out the 10 Best Split End Remedies. Opening image: sephora.com
Jump To List
October 5, 2021
Top 10 Lists serve as unbiased shopping guides to the most trusted product recommendations on the internet. Products are scored and ranked using an algorithm backed by data consumers find most valuable when making a purchase. We are reader-supported and may earn a commission when you shop through our links.
View All Beauty