Top 10 Tinted Moisturizers
Here's A Guide To Help You Find Your New Favorite Tinted Moisturizer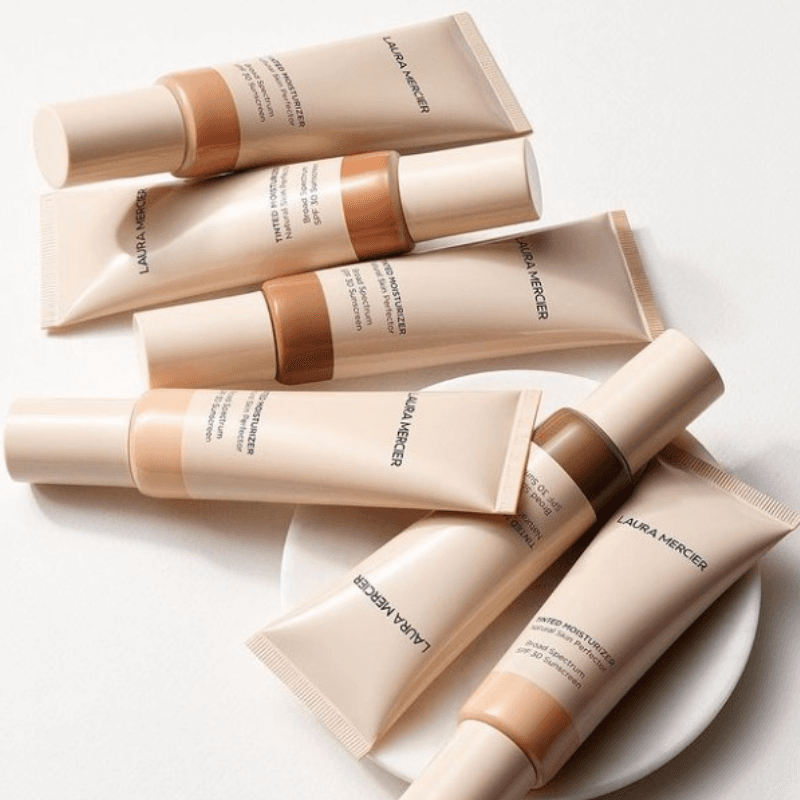 The spectrum of skin coverage is wide, but the goal is usually the same: an effortlessly glowy, got-no-sleep-and-still-woke-up-like-this complexion. But when you want all of that with a routine that's actually effortless, tinted moisturizer should be your daily go-to. What sets this type of skin enhancer apart from all the others is its formula. While plenty of makeup products may include a skincare ingredient or two, the best tinted moisturizers prioritize skincare on a whole other level so that it literally feels like you're putting on moisturizer that just so happens to disguise blemishes, too.
Because tinted moisturizer is a skincare-first type of makeup, you'll want to shop according to your most prominent concerns and/or preferences. For example, if you tend to get really dry in the winter, a tinted moisturizer infused with ingredients that help the skin barrier retain moisture, like hyaluronic acid, will suit you best. On the other hand, if you're prone to inflammation, tinted moisturizers made with sensitive skin-friendly ingredients are your friends. And no matter your choice, sun protection should also be on your checklist. Thankfully, there are plenty of tinted moisturizers made with SPF if you want to shed your routine of that extra step.
To save you even more time, we pinpointed the best tinted moisturizers with killer reviews and cult status. They speak to the most common skincare needs and cover a slew of price points, which means you're bound to discover your next great buy.
How We Found The Best Tinted Moisturizers
As always, we rounded up these products by consulting our unbiased algorithm. This proprietary tool discovers each pick by analyzing the type of data you can trust: social media buzz, reviews from sought-after experts, and recommendations from in-the-know beauty editors.
Jump To List
August 22, 2023
Top 10 Lists serve as unbiased shopping guides to the most trusted product recommendations on the internet. Products are scored and ranked using an algorithm backed by data consumers find most valuable when making a purchase. We are reader-supported and may earn a commission when you shop through our links.
View All Beauty