Top 10 Acne Face Masks
Supercharge Your Acne Routine With One Of These Skin-Clarifying Face Masks Reviewers Love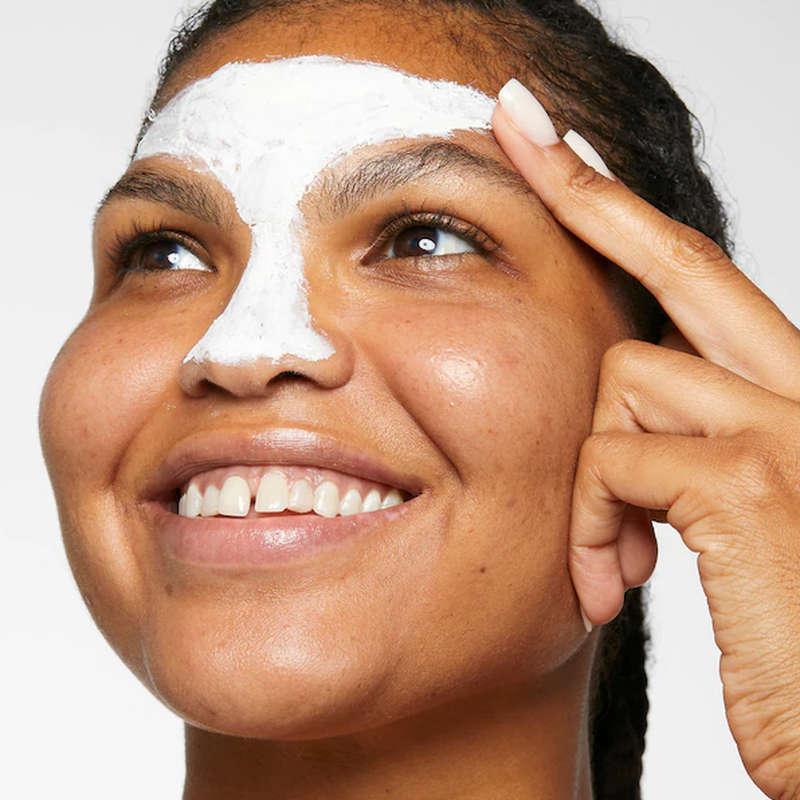 Adult acne is something tons of women struggle with well into their 30s, 40s, and even 50s, and the reason for it can vary greatly from person to person. It could be due to a change in the weather, or perhaps it's the cloth face mask you've been wearing. Maybe you're stressed, or maybe it has something to do with diet or genetics. No matter the cause, even if you already have a daily acne-fighting skincare routine, sometimes you need a little something extra to fight those stubborn flare-ups and random pimples. Enter: the acne face mask.

In contrast to your other pimple-fighting products, a good face mask can help draw out excess oil and impurities from the skin, which can inhibit current breakouts and prevent them in the future. Acne masks can treat your breakouts directly by using ingredients like salicylic acid or benzoyl peroxide, or they can help complement your acne treatments by hydrating and soothing the irritation they've caused. With so many options on the market, it's important to find a formula that's right for your skin type. Ahead, we've broken down a few tips to help guide you in your search for the best acne mask.
Choose the right ingredients. Tea tree oil, benzoyl peroxide, niacinamide, sulfur, and chemical exfoliants such as salicylic or glycolic acids can be helpful.
Find a formula that works. Clay or peel-off masks are usually preferable for acne-prone skin, as some sheet masks can clog pores. But for those dealing with excessive dryness, some sheet masks may be helpful. As with most new products, you'll have to do some experimentation.
Consistency is key. If you have drier skin, you'll benefit from masking more frequently. Active breakouts can benefit from calming formulas during flare-ups. Beware of face masks with exfoliants though, as they can be irritating when used frequently.
Ahead, we've broken down a list of the best acne face masks the beauty shelves have to offer. From charcoal to sulfur to green tea, there's a blemish-fighting formula on the list for every kind of breakout and budget.
How We Found The Best Acne Face Masks
To round up this list, we turned to the help of our data-driven algorithm. This unique tool finds and ranks the best products out there by factoring in best-selling buzz, editor recommendations, rave reviews, and more. Ahead, take a look at the 10 formulas that made the cut and add one to your routine.
Next up, check out the 10 Best Light Therapy Devices. Opening image: sephora.com
Jump To List
March 7, 2022
Top 10 Lists serve as unbiased shopping guides to the most trusted product recommendations on the internet. Products are scored and ranked using an algorithm backed by data consumers find most valuable when making a purchase. We are reader-supported and may earn a commission when you shop through our links.
View All Beauty