Top 10 Women's Robes
A Great Bathrobe Is A Must, And Data Says These Are The 10 Best You Can Buy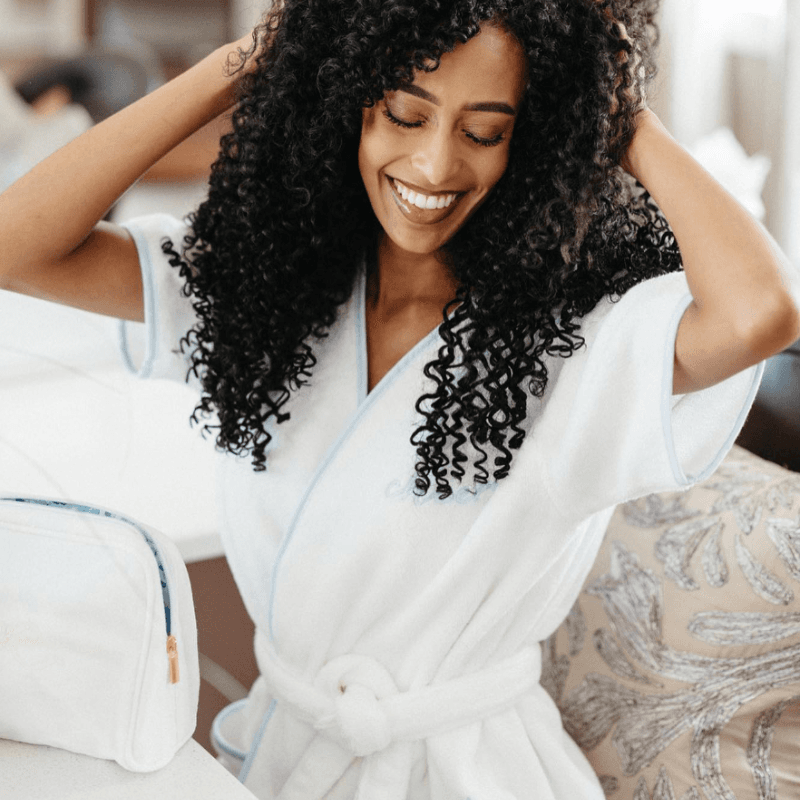 When it comes to loungewear, bathrobes arguably reign supreme. They provide us with the comfort of our favorite blanket, plus the wearable convenience of our trusty hoodie. They can make a chilly morning a little less painful, solve any post-shower wardrobe crisis, and—most importantly—elicit insanely cozy vibes. Not only are bathrobes ideal for throwing on while you prep for a big day at work or a night out with your girls, but they're also perfect for lazy days when putting on actual clothes feels like a little too much.
Considering the amount of time we spend wearing our beloved robes, it only makes sense to wear the best of the best. Of course, searching for the perfect robe is no easy feat, and if the opinions of robe fanatics carry any weight, it's safe to say that not all robes are created equal. That's why we're giving you the details on the crème de la crème of robes according to our data-driven algorithm. But before we dive into those top-rated picks, we wanted to share some insight on the main things to consider when shopping for the best robe. After all, it's kind of our job to ensure you have the best recommendations to shop and know why they've earned their rank on our list.
Things To Consider When Buying The Perfect Robes
Robes come in all sizes and silhouettes. But when choosing a robe, it's best to start with an option that meets your needs and fits your personal style. Robes with short sleeves and mid-lengths are typically lightweight and serve as a perfect get-ready accessory when you're in need of a light layer while doing your makeup or picking out your clothes for an evening out. On the other hand, full-length robes are often designed with cozy, plush materials that make them ideal for post-shower routines or simply lounging around. Whether you're searching for a warm and fluffy robe that doubles as a blanket or a silky stunner perfect for getting ready, we've got you covered in the Top 10 list ahead.
How We Found The Best Women's Robes
With the help of our data-driven algorithm, we scoured the web in search of the best robes for every preference and budget. Our algorithm factors in real reviews, editor recommendations, and social media buzz to score and rank the products featured in our Top 10 lists. Because of this unique method, you can always shop our site stress-free. So, whether you're looking to make an upgrade, experience the joys of a great bathrobe for the first time, or snag something for your bridesmaids, you've come to the right place. Keep scrolling to discover the best bathrobes on the web, all of which you'll want to wrap up in year-round.
Jump To List
December 5, 2023
Top 10 Lists serve as unbiased shopping guides to the most trusted product recommendations on the internet. Products are scored and ranked using an algorithm backed by data consumers find most valuable when making a purchase. We are reader-supported and may earn a commission when you shop through our links.
View All Womens