Top 10 Yoga Shorts
Meet The 10 Best Shorts For Doing Yoga (Or Not)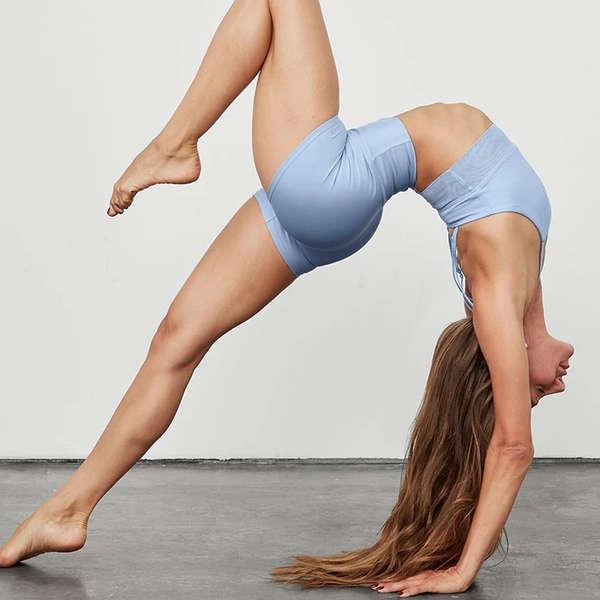 Our Top 10 Lists help shoppers quickly and easily find what they need. Using an intense review and approval process (which you can learn more about here), we break down the best styles according to what consumers most commonly search for and want.
Nowadays, yoga gear is just as much for casual wear as it is for yoga. And it's no surprise—the athleisure trend can simultaneously make you look fashionable and like you didn't put too much thought into your outfit. As a result, activewear brands have blessed us with bright colors, cool fabrics, lots of prints, and pockets aplenty. So if you're searching for yoga shorts you can actually wear to yoga, it's safe to say you have an abundance of options.
Not all workout clothes are created equal, and you've probably learned that after a few poor activewear choices. Be it see-through fabric or seams that ride up your legs, the best yoga shorts aren't easy to find. But it's important to know that yoga shorts can be comfortable—all you have to do is find the right pair. And once you wear them, you won't even realize that you have them on.
There are three things to consider when shopping for yoga shorts: comfort, flexibility, and length. Comfort should be your number one priority. Typically, yoga shorts should be lightweight and breathable—the stretchier the yoga shorts, the better. You should always feel comfortable when you stretch in them, and you shouldn't feel any tightness or pinching anywhere. The length you choose will depend on the kind of yoga class you're going to.
How We Found The Best Yoga Shorts
With that in mind, we're bringing you a list of the absolute best yoga shorts on the web that you'll actually want to do yoga in. We rounded up these finds with the help of our data-driven algorithm, which ranks and scores products based on best-selling buzz, editor recommendations, rave reviews, and more. From a comfy ribbed pair you can lounge in later to a colorful pick that deserves to be seen outside the studio, scroll on to shop the 10 best yoga shorts for nailing every pose.
Next up, check out the 10 Best Low-Impact Sports Bras. Opening image: aloyoga.com

Jump To List
September 10, 2021
Top 10 Lists serve as unbiased shopping guides to the most trusted product recommendations on the internet. Products are scored and ranked using an algorithm backed by data consumers find most valuable when making a purchase. We are reader-supported and may earn a commission when you shop through our links.
View All Womens