Top 10 Dark Spot Correctors
Introducing 10 Dark Spot-Fading Products That Actually Work—Starting At Just $12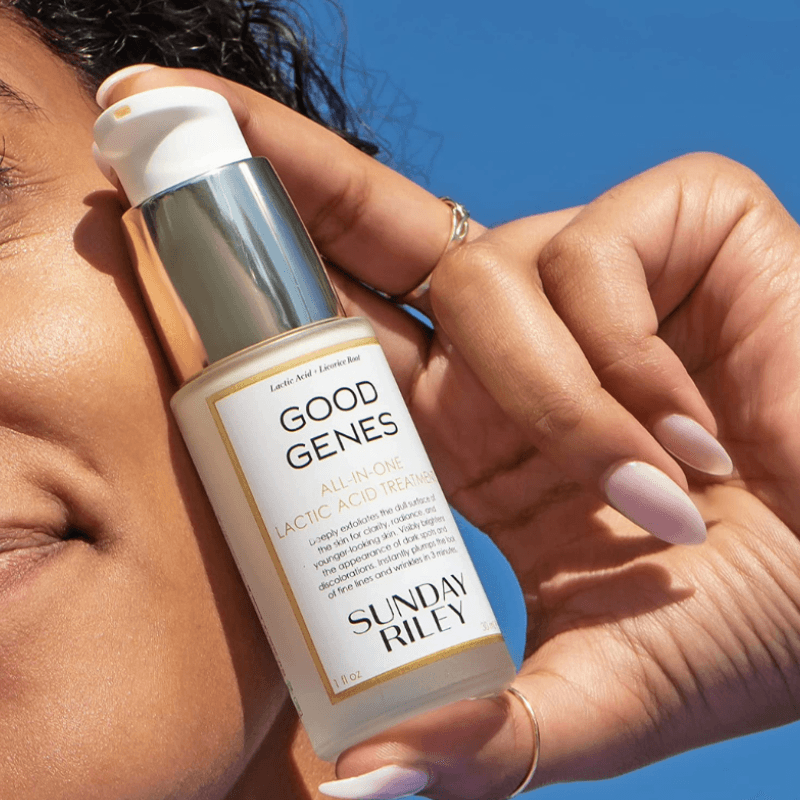 One of the most talked-about and seemingly unavoidable beauty concerns is, without a doubt, dark spots. They come in different shades and sizes, but when they do arrive, it's almost impossible to unsee them. But before discussing the best dark spot treatments, it's important to understand exactly what dark spots are and why they show up.
What Is A Dark Spot
A dark spot, also known as hyperpigmentation, age spots, or liver spots, typically looks like teeny circles or, for lack of better words, blobs on the skin; like a freckle but slightly bigger. The good news is that they are, for the most part, harmless, unless tied to a more serious skin condition. In that case, a visit to the dermatologist should happen ASAP. Otherwise, it's a purely cosmetic disturbance resulting from too much sun exposure, scarring left from acne or skin injury, or picking at the skin.
How To Get Rid Of Dark Spots
Getting rid of dark spots requires a level of consistency not necessarily needed for other skincare issues. Not only must they be treated with something that will fade them, but that formula must also be deeply penetrative and highly effective. It also needs to be applied the same way every day—or however often the product calls for—and alongside other products that won't disturb its efficacy, which, in turn, won't take away from the expected results.
Fading away dark spots is best done with the help of ingredients that cleanse, exfoliate, and/or brighten at a concentration high enough to be the same complexion as the rest of the skin. It's also important to keep the area moisturized and protected by sunscreen, since some skincare solutions, like chemical acids, can sensitize the face.
Thankfully, the best dark spot remover for the face isn't locked away in some top-secret chamber only accessible by shoppers with celebrity status. In fact, the internet offers a wealth of options for tackling this common skincare concern. You might even find some of the most effective remedies right at your local drugstore, where prices are reasonable, but the results can be truly remarkable. To assist you in your search for the perfect dark spot corrector that fits your budget, we've compiled a list of the most sought-after treatments available both in-store and online.
How We Found The Best Dark Spot Removers And Drugstore Dark Spot Correctors
This list represents the best-reviewed, over-the-counter creams for dark spots on the face, all of which have been rigorously vetted by Rank & Style's proprietary algorithm. Each product is scored and ranked according to a spectrum of shopping data, including social media buzz, notable mentions in publications, industry insider recommendations, expert commentary, and more. This results in a comprehensive list of highly effective and widely popular dark spot removers that have been tried and tested by shoppers and industry professionals. Our recommendations take into account varying skin tones and individual goals, ensuring that every individual will find a suitable product. So, without further ado, here are our top picks for the best dark spot removers and drugstore correctors in the market.
Next up, check out the 10 Best Brightening Face Serums.
Jump To List
May 17, 2023
Top 10 Lists serve as unbiased shopping guides to the most trusted product recommendations on the internet. Products are scored and ranked using an algorithm backed by data consumers find most valuable when making a purchase. We are reader-supported and may earn a commission when you shop through our links.
View All Beauty