Top 10 Drugstore Volumizing Shampoos
Boost Body And Fullness With These 10 Shopper-Loved Volumizing Shampoos—Starting At Just $5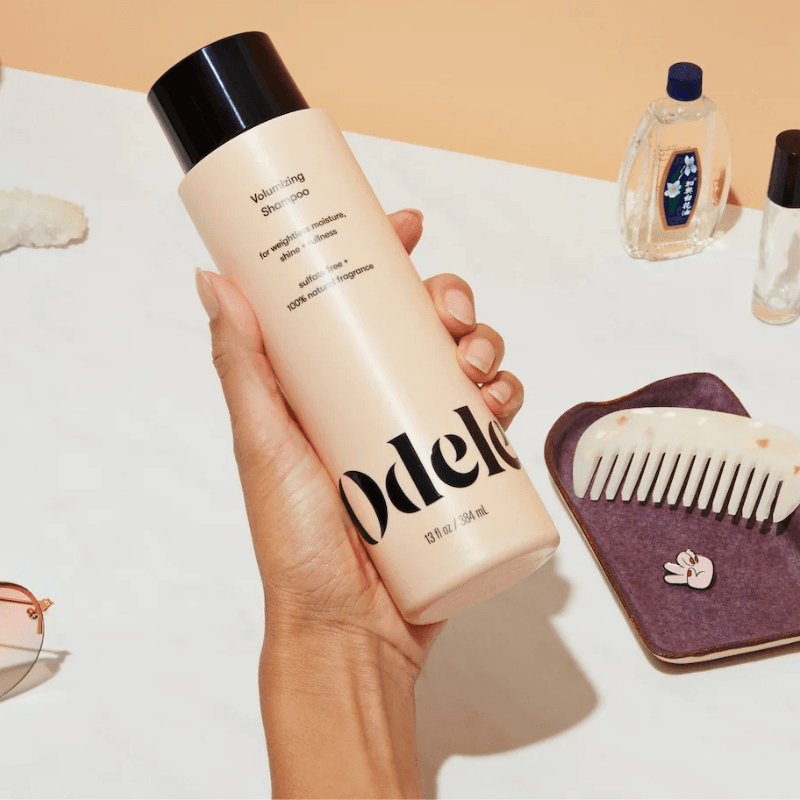 Volumizing shampoo deserves more credit for its remarkable ability to cleanse and transform hair into a full, healthy-looking mane. If you have fine, flat locks, you understand this type of struggle and frustration of achieving volume way more than most. Thankfully, we've got you covered with a list of the best drugstore volumizing shampoos specifically formulated to address the needs of fine hair. Today, we'll explore how these body-boosting shampoos work and the benefits of using one of our top-recommended picks.
Dealing With Fine Hair
Fine hair has its advantages, especially when it comes to hot weather. Unlike thick hair, fine strands don't expand as much in humid conditions, making them more manageable. Additionally, a small amount of product goes a long way with fine hair, preventing it from feeling weighed down or greasy. However, one common complaint among those with fine hair is the constant struggle to make it look and feel full. While volumizing treatments are available, they often add to the list of annoyances for fine-haired individuals.
Importance Of Volumizing Shampoos
For those with fine hair, the key lies in choosing a volumizing shampoo as the foundation of their haircare routine. By using a shampoo with ingredients that promote volume and moisture retention, you can skip multiple styling products and achieve a fuller-looking mane effortlessly. Pro tip: You'll want to look for lightweight ingredients like filloxane and panthenol, which nourish the hair follicle and boost volume without the need for excessive styling.
Choosing The Right Shampoo
Not all shampoos are created equal. When it comes to fine hair, you want a shampoo that not only cleanses and adds volume but also provides proper moisture, protects against damage, and supports healthy hair growth. The good news is that you don't have to break the bank for an effective solution. We have curated a list of the best drugstore volumizing shampoos that deliver exceptional results without the high price tag. These formulas rival their expensive counterparts and will leave your hair looking and feeling fabulous.
How We Found The Best Drugstore Volumizing Shampoos
Achieving luscious volume for fine, flat hair is possible with the right shampoo. By opting for a high-quality drugstore volumizing shampoo, you can cleanse, moisturize, and add volume to your hair without the need for excessive styling products. This is why we made sure to find the best ones on the market by using our data-driven algorithm, which finds products through analysis of dependable data, including beauty editor reviews, social media buzz, and expert recommendations. Say goodbye to styling frustrations and embrace a fuller-looking mane with the lightweight ingredients found in these top-notch shampoos. After all, you shouldn't settle for anything less than the best—discover the perfect volumizing shampoo for your hair today.
Jump To List
June 27, 2023
Top 10 Lists serve as unbiased shopping guides to the most trusted product recommendations on the internet. Products are scored and ranked using an algorithm backed by data consumers find most valuable when making a purchase. We are reader-supported and may earn a commission when you shop through our links.
View All Beauty