Top 10 Eyelash Curlers
Turns Out Your Eyelash Curler Can Make A Huge Difference—Here Are The Best Ones To Buy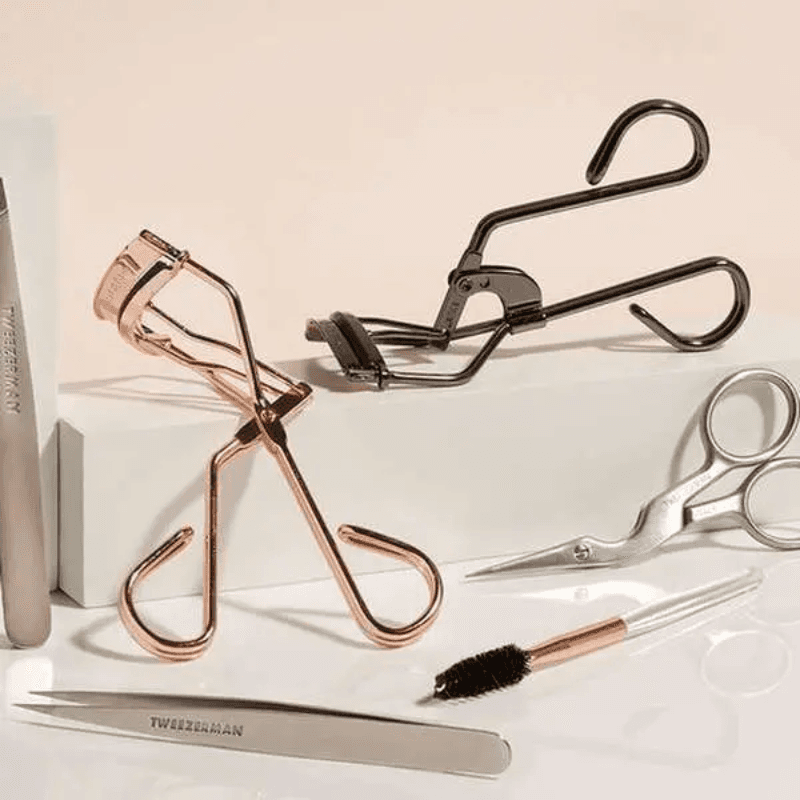 Hear us out: curling your eyelashes can make all the difference when it comes to the look of your eye makeup. Eyelash curlers deliver volume and length by lifting the lashes and improving the benefits and effects of your mascara. Although they've gotten a bad rap in the past for being intimidating, painful, or straight-up useless, we're happy to report that today's eyelash curlers feature some much-needed updates and actually work.
Finding the right curler for your lashes requires some knowledge about what you're working with. In fact, your previous efforts with eyelash curlers that you deemed unsuccessful could very well be because the curler you used wasn't suited for your lash length or type. Needless to say, not all eyelash curlers are created equal. This is why we've ranked the web's most-loved products for lifting lashes and opening the eyes. The picks ahead are non-intimidating, easy to use, and with the right technique, pinch-free.
How To Get The Most Out Of Your Eyelash Curler
If you plan on getting serious about curling your lashes, it's important to use the proper technique. First things first: prep your eyelash curler. You'll want to make sure that your tool is clean before you put it anywhere near your eyes. If you'd like to go for an extra lift, you can even heat your eyelash curler with a hair dryer. Not too hot—just warm. Next up, position your eyelash curler at your lash line with your lids halfway open, getting as close as possible to your lash line without pinching the skin on your eyelids. For this part, a magnifying mirror will be incredibly helpful. After you get comfortable with the position, lightly clamp down your tool and pulse a few times, waiting about five to 10 seconds in between. Apply your favorite mascara, and voilà.
Our Method For Finding The Best Eyelash Curlers
Finding the best of the best is what we do. Our Top 10 lists are all ranked and curated by our data-driven algorithm that factors in real user reviews, best-seller lists, and social media buzz, which means you can always shop our recommendations with total confidence. Below, we're breaking down the Top 10 lash curlers on the world wide web for every lash type, preference, and budget.
Jump To List
November 10, 2022
Top 10 Lists serve as unbiased shopping guides to the most trusted product recommendations on the internet. Products are scored and ranked using an algorithm backed by data consumers find most valuable when making a purchase. We are reader-supported and may earn a commission when you shop through our links.
View All Beauty