Top 10 Facial Steamers
Go Ahead And Skip The Spa This Month—We Found The 10 Best Facial Steamers You Can Use At Home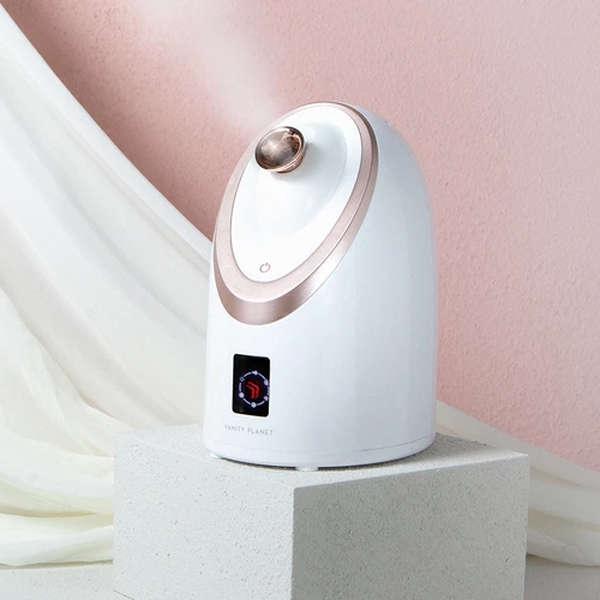 Our Top 10 Lists help shoppers quickly and easily find what they need. Using an intense review and approval process (which you can learn more about here), we break down the best products according to what consumers most commonly search for and want.
If you've ever boiled a pot of water just to hover your face over it, we've got good news: there's a better way—a much better way. Enter: facial steamers. Facial steamers are small devices that produce a warm mist that promotes circulation, alleviates clogged pores, and improves absorption of skincare products (among many other benefits).
Typically, facial steaming has been a luxury reserved for visits to the spa, but now you can enjoy this rejuvenating experience from the comfort of your own home. So, grab your spa headband and your favorite face mask, because we've put together a list of the best at-home facial steamers on the internet.
How We Found The Best Facial Steamers
There's always a fear that the steamer you purchased is going to burn your skin or spray you in the eye, which is why we turned to the help of our data-driven algorithm to find the best reviewer-approved facial steamers on the market. It's the reason we can confidently say that the following facial steamers will leave you feeling fully relaxed and pampered (without any mishaps). Ready to embrace your best skin yet? Keep scrolling to discover the 10 best facial steamers available.
Next up, check out the 10 Best Tools For Under-Eye Bags And Wrinkles. Opening image: vanityplanet.com
Jump To List
December 20, 2021
Top 10 Lists serve as unbiased shopping guides to the most trusted product recommendations on the internet. Products are scored and ranked using an algorithm backed by data consumers find most valuable when making a purchase. We are reader-supported and may earn a commission when you shop through our links.
View All Beauty