Top 10 Tools For Under-Eye Bags and Wrinkles
The Internet's Favorite Tools For Solving Your Most Troubling Under-Eye Problems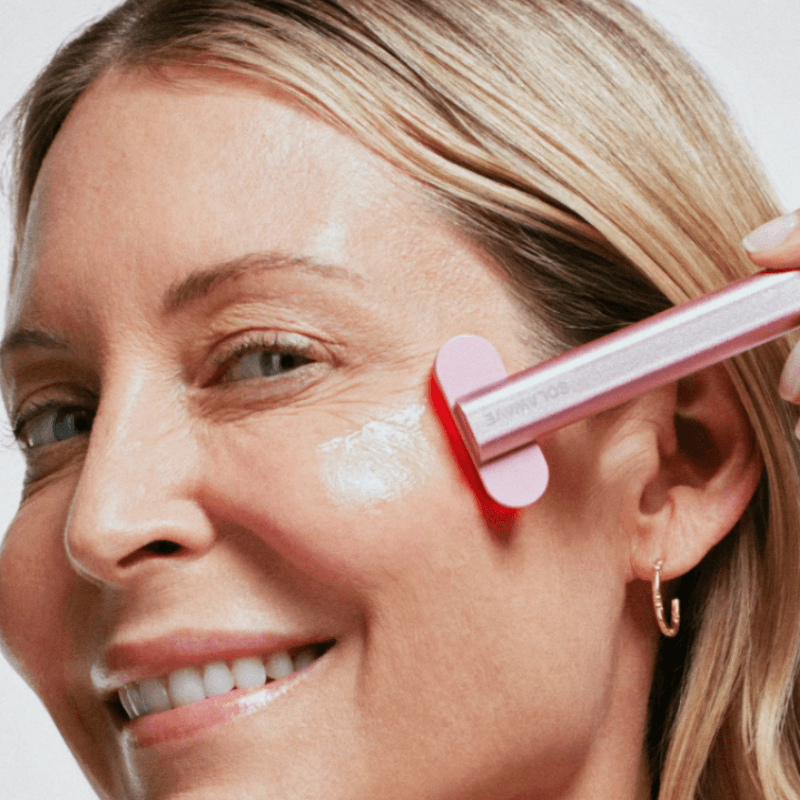 Did you know we blink our eyes 10,000 times a day, on average? Our eyes and under-eye areas, in particular, are one of the hardest working parts of your face, and because it doesn't have as many oil glands and collagen as the rest of your skin, it is subject to aging and a breeding ground for other pesky under-eye problems. From puffiness, fine lines, and wrinkles to dark circles, it's one of the first places to show signs of aging, revealing just how tired and fatigued our bodies really are. Lucky for you, our data-driven algorithm has helped us find top-notch devices that can smooth, de-puff, and brighten your eyes in minutes—all from the comfort of your home.
How We Found the Best Beauty Tools For Puffy, Tired Eyes
Our data-powered algorithm factors in best-seller lists, expert product recommendations, editorial mentions, user reviews, social media buzz, and more to rank and score only the best beauty tools on the internet. Essentially, we've taken the guesswork out of finding the under-eye beauty gadgets actually worth the investment to target all of your concerns—bags, puffiness, dark circles, and wrinkles—in order to give your fatigued eyes the TLC they truly need and deserve. From a best-selling Amazon ice roller to a hands-free light therapy device, keep scrolling to discover the top-rated facial devices worthy of having in your beauty arsenal.
Next up, check out the 10 Best Concealers For Mature Skin.
Jump To List
August 1, 2023
Top 10 Lists serve as unbiased shopping guides to the most trusted product recommendations on the internet. Products are scored and ranked using an algorithm backed by data consumers find most valuable when making a purchase. We are reader-supported and may earn a commission when you shop through our links.
View All Beauty