Top 10 Jojoba Oils
Reviewers Everywhere Are Raving About The Benefits Of These Jojoba Oils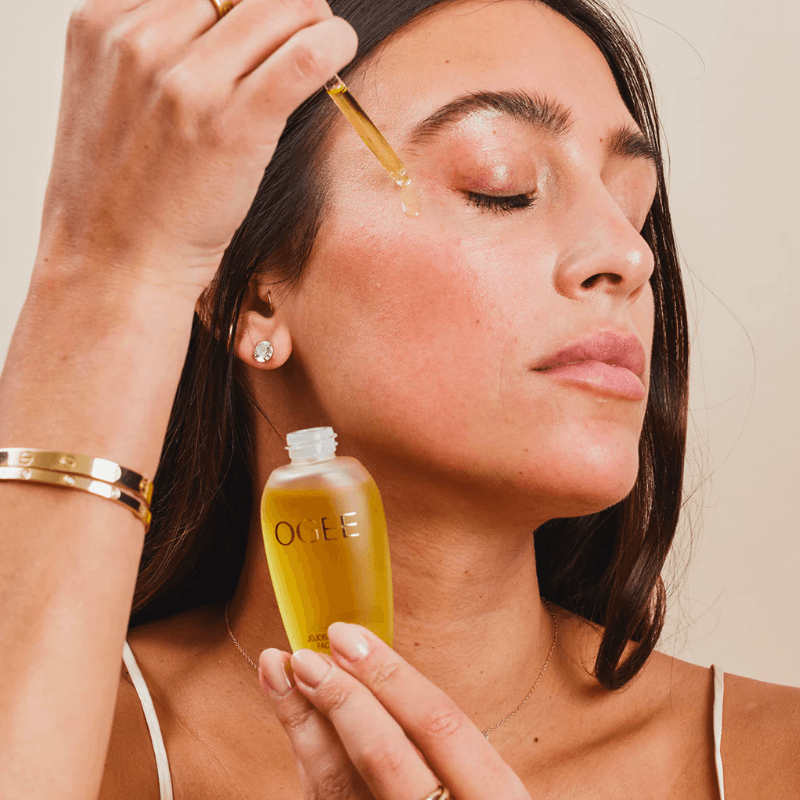 The word "oil" is a scary one in the beauty world, often thought of as something that should be removed from—not added to—your routine. But the truth is that facial oils are incredibly beneficial to all skin types, including oily and acne-prone; you just have to know where to start.
Our advice? Start with jojoba oil. Produced from the seed of the Chinensis plant, it's one of the best options for all skin types because it closely resembles the natural oils already found in the skin. It mimics natural sebum, conditioning and sealing moisture without clogging pores, causing breakouts, or irritating existing acne. And the best part? You can use it from head to toe. That's right. On top of its ability to hydrate and calm the skin, it can strengthen your nails and nourish your hair, promoting thickness and reducing hair loss.
How To Use Jojoba Oil
Once you add jojoba oil to your beauty arsenal, you'll be glad to know there are infinite ways it can be immediately incorporated into your skin, hair, and nail care routines. Below, we're highlighting all the various ways in which jojoba oil can benefit your entire beauty game.
: When applied to the skin, jojoba oil creates a moisture barrier, which then sends a signal to your skin and follicles that additional sebum is not needed. Moreover, the fact that jojoba oil is a natural moisturizer that is both non-comedogenic and hypoallergenic is especially good news for those with oily and acne-prone skin. This means the oil won't lead to allergic reactions or clogged pores.
: In addition to acting as a moisturizer, jojoba can also be used as a makeup remover and oil-based cleanser to rid your skin of dirt, grime, and even the most stubborn makeup.
: For your hair, jojoba oil can be applied directly on the scalp to combat dry flakiness and reduce excess oil.
: Regarding nail care, jojoba oil can be massaged into the cuticle and on the nail bed and cuticle to add moisture to dry, brittle nails.
How We Found The Best Jojoba Oils
As you can see, the list of jojoba oil benefits is too good. This means it's time you find one you'll want to start using immediately. With that in mind, we rounded up a list of the best jojoba oils on the market to start experiencing its multitasking magic for yourself. To make our shopper-trusted selection, we used our data-driven algorithm that scores and ranks products based on best-selling buzz, editorial mentions, and real user reviews. That way, you know you're shopping the best jojoba oils on the market today. From luxury buys to Amazon finds, keep scrolling to choose the right jojoba oil that will give your whole beauty routine a boost.
Jump To List
November 20, 2023
Top 10 Lists serve as unbiased shopping guides to the most trusted product recommendations on the internet. Products are scored and ranked using an algorithm backed by data consumers find most valuable when making a purchase. We are reader-supported and may earn a commission when you shop through our links.
View All Beauty