Top 10 Serums For Acne
Not All Serums Are Good For Acne, But These 10 Will Clear Your Complexion Fast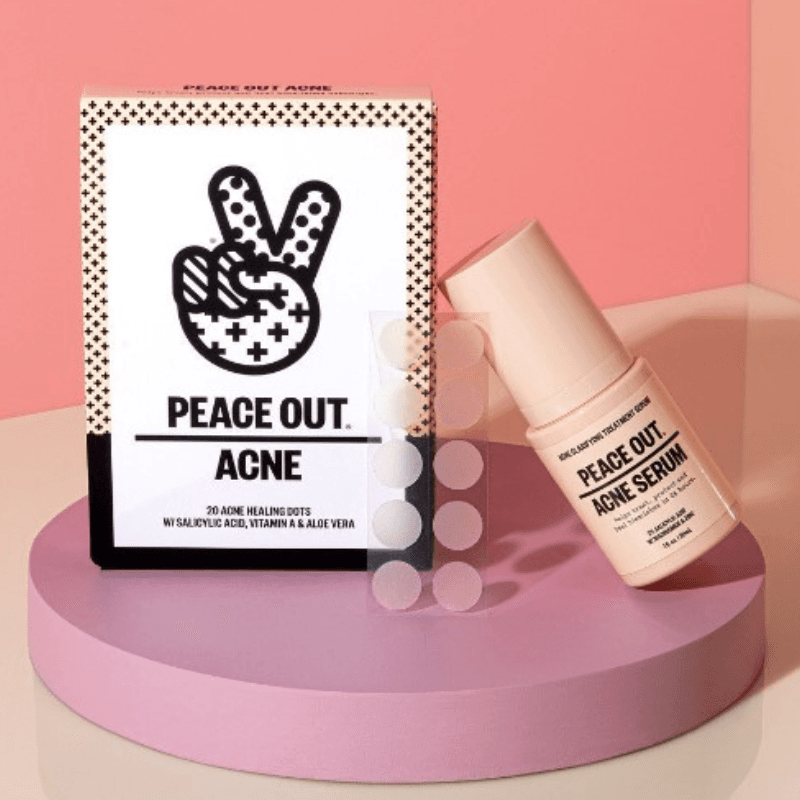 In the 2000s classic My Big Fat Greek Wedding, Toula awakes on her wedding day to an untimely zit. When Toula laments this misfortune to her groom on the way to their reception, he confesses that he also woke up with a pimple, but he cured it with Toula's father's cure-all: a spritz of Windex.
While we do not condone using Windex in any way on your body, there's something so relatable about Toula's ill-timed breakout. Acne flare-ups happen. And when they do, your day, an event, or a picture that's meant to last a lifetime can feel ruined. Fortunately, there is a much healthier alternative to spraying yourself with window cleaner: face serums for acne.
Skincare serums are fast-absorbing, lightweight, and easy to work into a routine. Typically, serums are packed with nourishing ingredients that moisturize your skin and diminish signs of aging. But there's a subcategory of these products that contain formulas specifically designed to target acne-causing bacteria, and we're here to introduce you to them. So if you're ready to achieve your clearest complexion to date, look no further than the roundup below of the best serums for acne-prone skin.
Why You Should Trust Our Top 10 Lists
User reviews, social media, best-seller lists, and industry recognition—these are the sources we use to collect information on the products we feature in our Top 10 lists. But we couldn't do it without our proprietary ranking algorithm, a tool that combs through the data in order to determine which products truly deserve the title of "best." That's what makes us so confident in our recommendations—they're backed by extensive research. And when it comes to something as personal as your skin, you need suggestions with that kind of credibility behind them. So if you're ready to find out which products our research determined are the 10 best serums for acne-prone skin, all that's left to do is scroll down.
Jump To List
May 11, 2023
Top 10 Lists serve as unbiased shopping guides to the most trusted product recommendations on the internet. Products are scored and ranked using an algorithm backed by data consumers find most valuable when making a purchase. We are reader-supported and may earn a commission when you shop through our links.
View All Beauty