Top 10 Lip Glosses
Data Has Determined These The Best Non-Sticky Lip Glosses Of 2022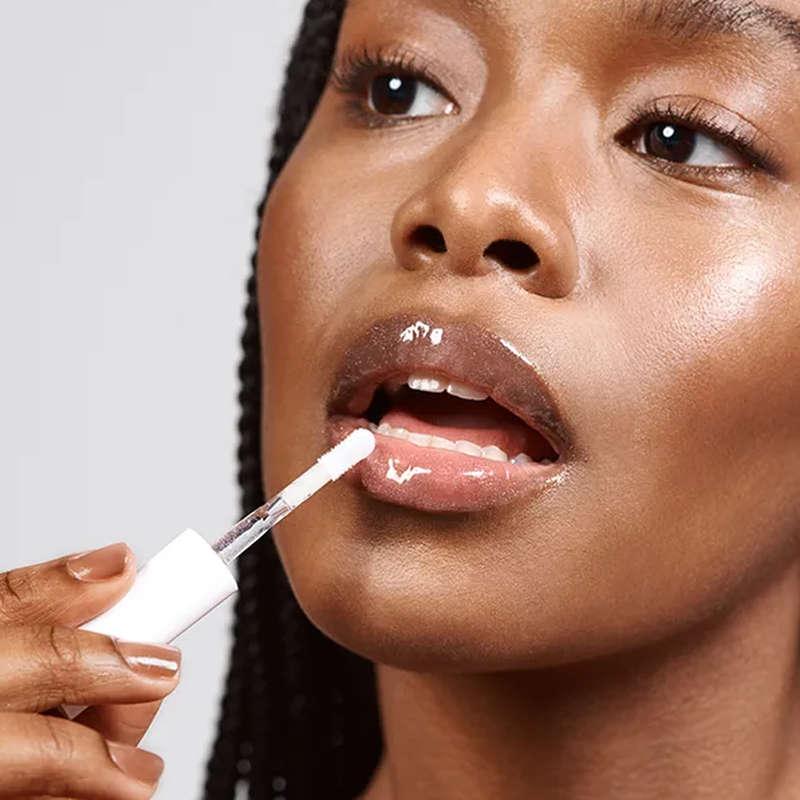 Although we don't envision pencil-thin brows and blue eyeshadow making a comeback any time soon, there's one 2000s trend that's managed to worm its way through the space-time continuum: lip gloss. As much as we loved the fruit-scented, shine-pumped, sticky stuff of our youth, just like us, lip gloss formulas have gotten a whole lot more sophisticated. So sophisticated, in fact, that even It girls like Hailey Bieber have gotten behind the trend. The lip glosses of today are ultra-hydrating, non-sticky, and come in shade ranges that are truly on another level—and honestly, we couldn't be happier about their recent resurgence. Mainly because, along with the rest of the world, we traded our full coverage foundations and falsies for tinted moisturizers and clear mascaras after a year of staying home. And now that our barely-there makeup routines require less effort than ever, even the smallest adjustments can create a whole lot of excitement. Of course, we wouldn't go on and on about the latest beauty trend without sharing all of the intel we have on the wallet-friendly lip product. With that in mind, read on to find out all of the need-to-knows.

How To Wear Lip Gloss
There's no denying that too much of a good thing can be a bad thing, and that's especially true when it comes to makeup. The juicy, exaggerated lips we've spotted our favorite influencers adorning may look easy to achieve, but trust us—there's a science to it. Our advice? Apply your lip gloss using the applicator, and after a quick swipe, use your fingertips to spread the product for a softer look. This method ensures you won't end up with thick layers of gloss coating your lips, or worse, a sticky mess that refuses to detach itself from your kisser.
When it comes to makeup looks that complement a stellar gloss, we're suckers for spring-friendly products like hydrating serums that provide the perfect dewy glow and liquid blushes for a touch of color. However, if you ever find that you're low on luster, a high-impact, high-shine lip gloss is the perfect finishing touch to any makeup look.
Our Method For Finding The Best Lip Glosses
At Rank & Style, we pride ourselves on keeping up with the trends consumers search for and want most. Our job? To make sure our readers have the smoothest shopping experience possible. All Rank & Style picks are backed by our data-driven algorithm that factors in real user reviews, best-seller lists, and social media buzz so that you can always feel confident about clicking that buy button. From French-girl staples like Chanel's iconic Rouge Coco to cult-favorite drugstore picks, pucker up, because the easiest and most of-the-moment beauty trend is just a few clicks away.
Next up, check out the 10 Best Lip Plumpers. Opening image: glossier.com
Jump To List
March 11, 2022
Top 10 Lists serve as unbiased shopping guides to the most trusted product recommendations on the internet. Products are scored and ranked using an algorithm backed by data consumers find most valuable when making a purchase. We are reader-supported and may earn a commission when you shop through our links.
View All Beauty