Top 10 Lip Plumpers And Lip-Plumping Glosses
Meet The 10 Lip Products Reviewers Love For Their Injection-Free Plumping Effects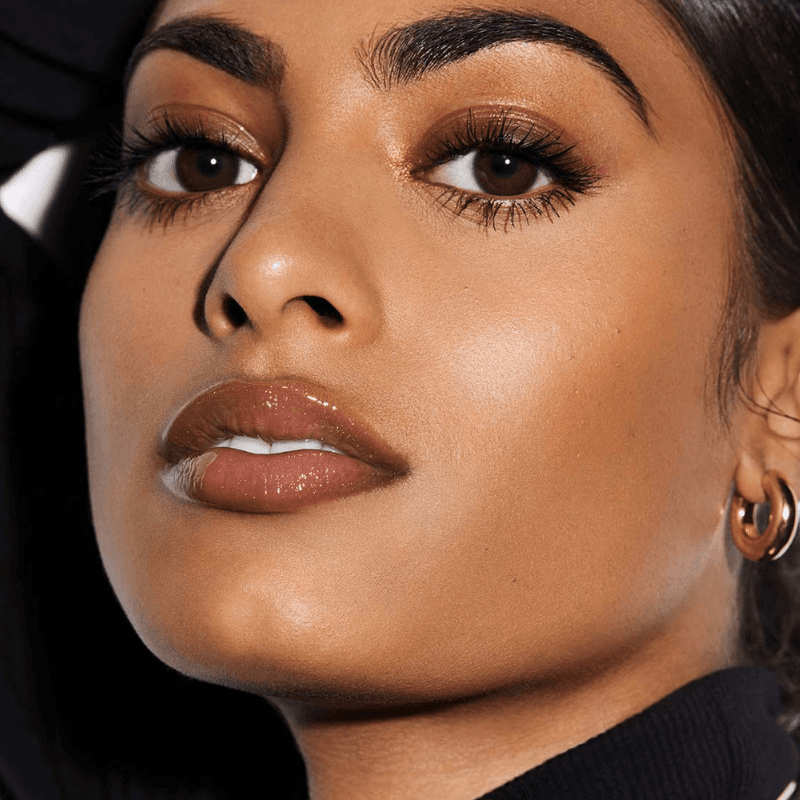 Even before Kylie Jenner's iconic pout started making headlines, there was another set of lips everyone loved to talk about: Angelina Jolie's. But whether you grew up in the '90s or you're a true Gen Zer, there's no way you haven't caught on to the fact that these two stars represent a beauty standard that's long been ingrained into our society: full, plump lips.
Despite our culture's insistence that "bigger is better" when it comes to lips, the reality is that we're not all born with a full pout—nor are we all on board with getting pricey injections to achieve the look. Thankfully, lip plumpers exist for this exact reason—and pucker up, babes, because today's the day your pout reaches its full potential.
How Do Lip Plumpers Work?
Lip plumpers typically come in the form of a gloss, balm, or oil and are made with ingredients that help give your lips a fuller, smoother appearance. Most lip plumpers use mildly-irritating ingredients like capsicum, cinnamon, ginger extract, or peppermint oil to achieve this effect, resulting in a tingling or burning sensation when applied. Other products rely on ingredients that hold onto moisture in the skin surface (such as shea butter or hyaluronic acid) to provide a plumping effect.
Also, there's no long-term commitment with lip plumpers. Most lip-plumping products provide a temporary effect that only lasts between 30 minutes and a couple of hours—so if you're not happy with the results, no harm is done.
How We Found The Internet's Best Lip Plumpers
We only recommend products that are safe, effective, and highly rated by your peers. In fact, the strategy behind our Top 10 lists involves a thorough vetting process that's headed up by our proprietary ranking algorithm. So, if you're ready to find the lip-plumping products of your dreams, there's nothing left to do but scroll down and shop our data-backed ranking of the best lip plumpers on the internet.
Jump To List
August 8, 2023
Top 10 Lists serve as unbiased shopping guides to the most trusted product recommendations on the internet. Products are scored and ranked using an algorithm backed by data consumers find most valuable when making a purchase. We are reader-supported and may earn a commission when you shop through our links.
View All Beauty