Top 10 Lotion And Moisturizing Sticks
The Best Lotion And Moisturizing Sticks For All-Over, Easy Hydration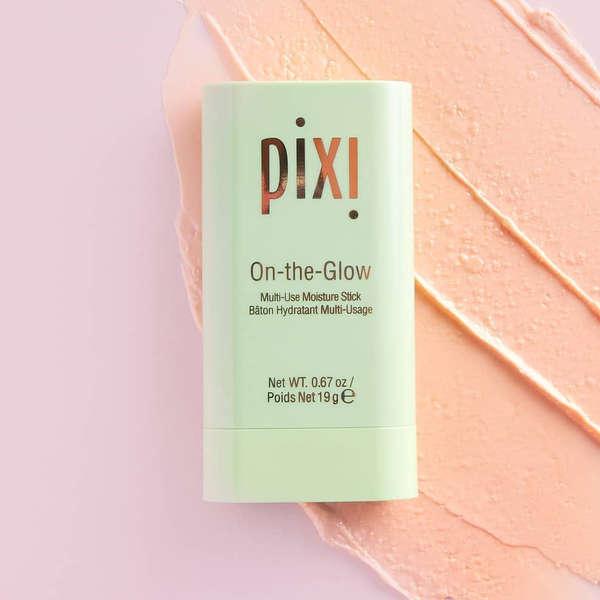 The truth is, we all have the common beauty goal of mastering perfectly hydrated skin. But as much as we know the importance of moisturizing, sometimes (or most of the time), we fall short. That's where lotion and moisturizing sticks come in handy. They're basically pocket-sized solutions to hydrated skin no matter where we are. And some formulas even address more skin concerns than hydration. There are sticks that depuff eyes, decrease wrinkles, and even protect your complexion from the sun. There's basically a stick for every need out there. So whether you're a frequent jet-setter or constantly on the run, moisturizing sticks just make life, well, a bit easier. And to add to the easiness (which none of us will ever complain about), Rank & Style has ranked the best hydrating sticks out there thanks to our data-driven algorithm that uses editorial mentions, best-selling news, and real user reviews to find the best of the best in every category. We're confident that you'll love these moisturizing sticks as much as we do. Ahead, find the Top 10 moisturizing sticks worth swiping on now. Opening image: @pixibeauty
Did you like our 10 Best Lotion And Moisturizing Sticks? Then you'll love our 10 Best After-Sun Skincare Products!
Jump To List
June 29, 2020
Top 10 Lists serve as unbiased shopping guides to the most trusted product recommendations on the internet. Products are scored and ranked using an algorithm backed by data consumers find most valuable when making a purchase. We are reader-supported and may earn a commission when you shop through our links.
The Rankings
---
Milk Makeup Hydrating Oil Stick
BEST FOR: This multi-tasking stick not only hydrates the face and skin, but can also double as a highlighter or eye gloss.
FUN FACT: This solid oil stick is TSA-friendly so you can pack it in your purse or carry-on while you travel.
---
Cocokind MyMatcha Moisture Stick
LOVED FOR: This matcha-infused hydrating stick is made with only three simple ingredients: organic coconut oil, organic beeswax, and organic matcha tea powder.
BEST FOR: Smoothing and hydrating chapped lips, reducing the appearance of dark circles, and moisturizing dry skin
---
Honest Beauty Magic Beauty Balm Stick
BEST FOR: Faking a sun-kissed glow from head to toe
WHAT IT DOES: A moisturizing blend of coconut, jojoba, argan, and sunflower oil tackles dryness and softens skin. And the addition of mica adds a subtle, natural-looking shimmer.
---
E.l.f. Prep & Hydrate Balm
WHY YOU NEED IT: For less than $10, you can snag this two-in-one moisturizing stick that doubles as a makeup primer.
USERS SAID: "I have every kind of dry skin problem you can imagine. Rosacea, eczema, psoriasis. I'm 40 so my skin is getting a little "mature" and textured too...I've been using this for about a week not just as a primer but a moisturizer replacement and the results are incredible! It's so light and my skin just soaks it up and my makeup looks sooo much better!"
---
Yes To Coconuts Ultra Hydrating Moisturizing Coconut Oil Stick
BEST FOR: A mess-free solution for those who go coco for coconuts
WHY YOU NEED IT: If coconut oil is your moisturizing go-to, you'll love this mess-free application. Instead of melting the oil before applying, this formula melts onto skin upon contact and is grease-free.
---
Burt's Bees Hydrating Facial Stick
BEST FOR: Sensitive and inflamed skin
ABOUT THE BRAND: All of Burt's Bees products are over 95% natural origin, focusing on using ingredients that come from nature. And the packaging is recyclable, too.
---
Tatcha The Serum Stick: Treatment & Touch Up Balm
WHAT IT DOES: This silky balm is formulated with squalene and hyaluronic acid, two powerhouses when it comes to moisturizing. Plus, the infusion of Japanese lemon balm which helps reduce the appearance of fine lines, wrinkles, and sun damage.
FROM THE EXPERTS: In a clinical study, 96% of women tested saw improvement in skin texture and reduced dryness.
---
Vaseline All-Over Body Balm Stick
LOVED FOR: Vaseline is one of those old-school, tried-and-true skin savers that will never go out of style. This balm stick features the same formula we all know and love but in convenient, apply-anywhere packaging.
USERS SAID: "Perfect for the person who doesn't like greasy lotion hands, as you can just roll this on the affected area without getting your hands greasy!"
View All Beauty