Top 10 Moisturizers For Acne Prone Skin
These Moisturizers Will Help Fight Against Maskne And Adult Acne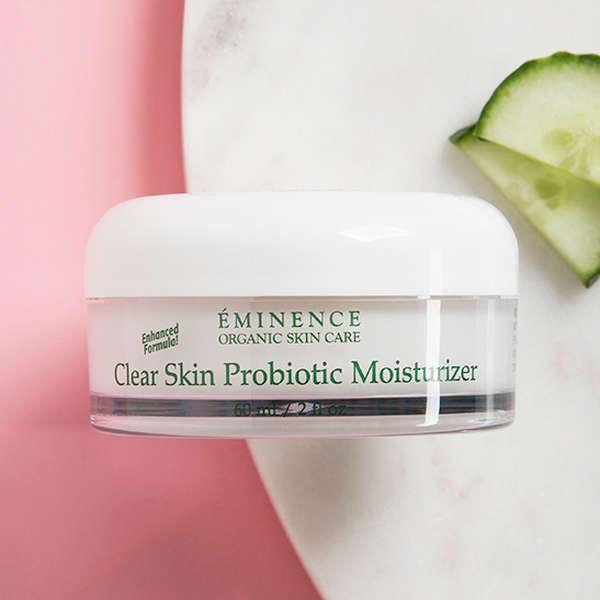 Our Top 10 Guides help shoppers quickly and easily find products within a specific category that meet their unique needs. Using an intense review and approval process (which you can learn more about here), we break down the best products according to what consumers most commonly search for and want.
THE BEST MOISTURIZERS FOR TREATING AND PREVENTING ALL TYPES OF ACNE
Breakouts always seem to occur at the most inconvenient times. It's almost as if they wait for an important event before making their debut. When a breakout occurs before an interview, date, or major life event, it's only natural to wish for a quick fix. But despite all of the life hacks and pro tips out there, there really isn't a hasty remedy. If your goal is to get your breakouts under control once and for all, your best bet is to adhere to a consistent skincare regimen and be patient. It's probably not the answer you're looking for, but trust us—being diligent with a daily routine can work wonders for your skin.
With all of the clutter that exists in the skincare world, it can be hard to figure out where to start or, better yet, what products are right for you. But that's why we're here—to filter out the noise and help you decipher what information is actually useful. With that in mind, let's get to the facts.
What Causes Acne
Acne is essentially an infection of the pore that develops when sebum and dead skin cells clog hair follicles. The condition can occur anywhere on the body, but today we'll be focusing on the face. Oily and combo skin types are particularly susceptible to acne and breakouts. However, anyone can suffer from acne or the occasional breakout.
If you wear a face mask on a daily basis, it's likely that you suffer from maskne. These breakouts are caused by oil, dirt, bacteria, and sweat getting trapped between your mask and your skin, which can lead to breakouts or a few pimples here and there. But it's also important to note that acne—and the severity of it—can depend on environmental, hormonal, and genetic factors too. That being said, if you're seriously worried about your acne, it's best to consult a dermatologist to address your concerns.
How To Prevent Acne
So, what's our secret weapon for keeping breakouts at bay? Along with a great face wash and toner, one of the most crucial products for preventing acne is moisturizer. It might seem counterintuitive to add moisture to broken-out skin, but not using a moisturizer could actually be the reason your breakouts occurred in the first place. When the skin isn't properly moisturized, it compensates by producing excess oil, which—you guessed it—causes acne.
What To Look For In a Moisturizer
The best moisturizers for acne-prone skin are oil-free and non-comedogenic. These formulas are far less likely to clog pores, which means they're also less likely to cause breakouts. Other important ingredients to look for are things like salicylic acid, benzoyl peroxide, hyaluronic acid, and niacinamide. These ingredients work to unclog pores, hydrate the skin, and fight acne-causing bacteria, and because of their gentle nature, they're less likely to irritate the skin while they do it.

How We Found The Best Moisturizers For Acne-Prone Skin
Acne is frustrating enough as it is, so sifting through an assortment of products that are just okay can be exhausting. But fret not—we've put our data-driven algorithm to the test to bring you a science-backed list of the Top 10 acne-approved moisturizers on the web. The picks ahead are all backed by real user reviews, best-seller lists, and social media buzz, which means you can shop them with total confidence. Keep scrolling to score a moisturizer that will kick your acne to the curb and keep your skin feeling good, too.
In search of more skin-clearing finds? Check out our 10 Best Serums For Acne next. Opening image: dermstore.com
Jump To List
February 15, 2021
Top 10 Lists serve as unbiased shopping guides to the most trusted product recommendations on the internet. Products are scored and ranked using an algorithm backed by data consumers find most valuable when making a purchase. We are reader-supported and may earn a commission when you shop through our links.
View All Beauty