Top 10 Nail Masks
Your Nails Deserve A Mask, Too—Here Are The Ones Worth Buying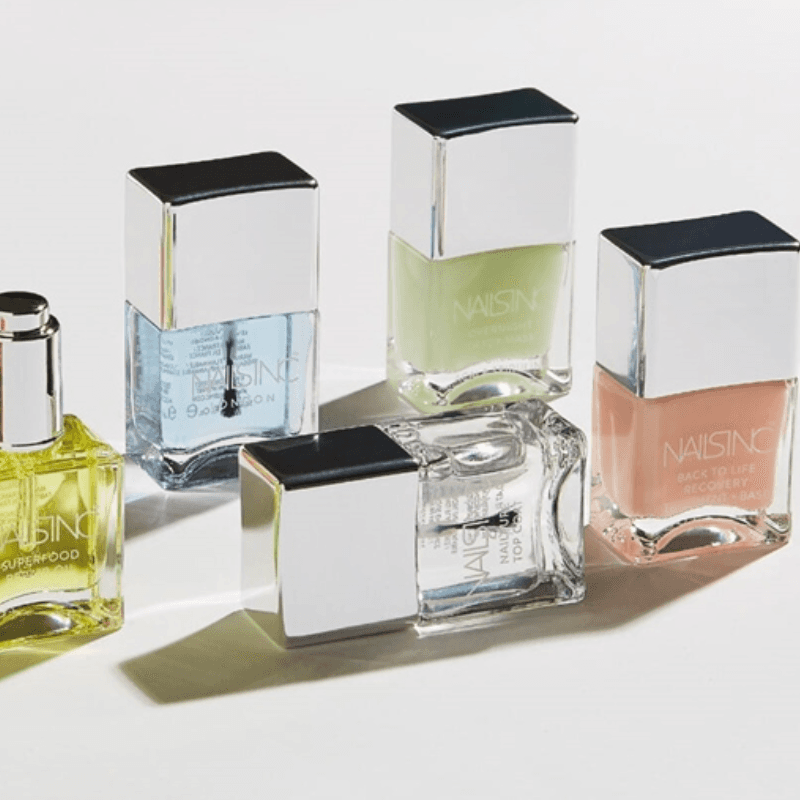 Is there a part of the body that we're rougher on than our hands? Likely not. Whether they're washing dishes or assembling IKEA furniture, they're constantly at work for us. And even when they're "off the clock," we're either exposing them to harsh chemicals at the nail salon or forgetting to cover them in sunscreen as we do for the rest of our bodies.
All this to say, our hands often take the brunt of the damage that comes from navigating daily life. So, every now and then, they deserve a little TLC. And one of the best ways to do that is by applying a nail mask a few times a week.
What Is A Nail Mask?
A nail mask is a type of skincare product that's formulated to address signs of aging, overuse, or exposure to stressors (such as UVA/UVB rays or acetone). For example, many nail masks are designed to provide deep moisturization and repair ragged, cracked cuticles. They may also lighten yellow nails or help combat brittleness—both of which can happen if you're regularly getting gel or acrylic manicures.
Oftentimes, nail masks come in the form of disposable gloves or mitts, but they may also be a serum, oil, or peel-off product. Adding a nail mask to your skincare routine can make a big difference in the health of your hands, which is why we put our algorithm to work finding the best nail masks on the market.
How We Found The Internet's Best Nail Masks
The secret to our Top 10 lists lies in our data-powered ranking algorithm, an unbiased tool that uses information from a variety of places to find and rank the best products in a given category. With data from reviews, social media, best-seller lists, and industry reports to work off of, it's safe to say our algorithm is the most well-informed source of shopping recommendations you can find. So with that, let's see which nail masks were deemed the best of their kind, with options from recognizable names like Sally Hansen to budget buys from Amazon.
Jump To List
August 25, 2023
Top 10 Lists serve as unbiased shopping guides to the most trusted product recommendations on the internet. Products are scored and ranked using an algorithm backed by data consumers find most valuable when making a purchase. We are reader-supported and may earn a commission when you shop through our links.
View All Beauty