Top 10 Pore Minimizers
The Secret To Smaller Pores Lies Within These Powerful Serums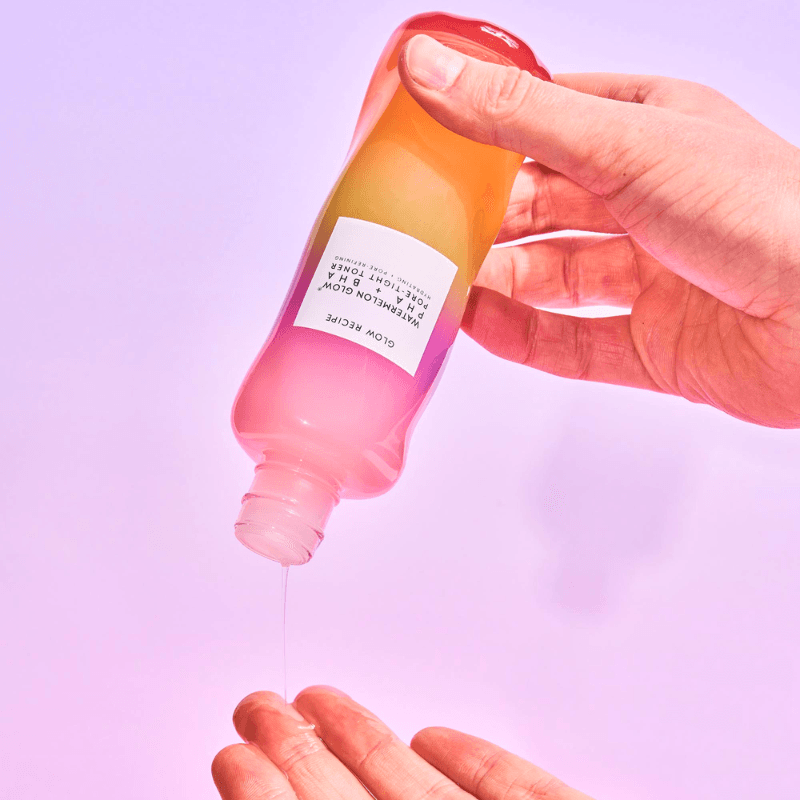 Let's get something out of the way first: pores are not a bad thing. We all have them, and they're pretty important. Those micro openings on the surface of the skin are the reason water, products, and other particles can actually penetrate the skin and do their job. Without pores, the possibility of clearing breakouts, smoothing out fine lines, and correcting an uneven skin tone, to name a few, would be obsolete. That being said, take a moment to appreciate your pores, whether you think they're perfect or too big. Sometimes, we spend way too much time complaining about our bodies instead of celebrating all that they do for us.
Still, we're human, and sometimes, we wish we could zap certain things away, even just for a temporary fix. For a lot of people, that thing is pores. Specifically ones that, for lack of better words, look huge. There is a solution, but it's not changing the size of your pores—that's impossible to do. You can, however, tend to your skin with products that exfoliate and protect against environmental stressors, thus altering the appearance of pores. Those labeled as pore minimizers usually include ingredients that also constrict blood vessels in the skin and decrease inflammation, which is often a culprit for larger-looking pores.
If this is a point of concern for you, there's no shortage of pore minimizers to choose from. Ideally, you'll want a product that can easily layer, and not clash with, the other products in your daily routine. If you're a minimalist, you may want a pore minimizer that can double as, say, a moisturizer or toner. The good news is we've found a range of the best pore minimizers that can suit all kinds of regimens.
How We Found The Best Pore Minimizers
With so many pore minimizers to choose from, it can be tough to know where to start. That's why we've put together a carefully curated list of the best options available on the market today.
Our team of experts has scoured the internet to bring you the top-rated products that have been tried and tested by real users. We've taken into account beauty editor recommendations, expert reviews, and social media buzz to ensure that our picks are both credible and effective. Whether you're in the market for a serum, a mask, or a treatment, our list has got you covered.
When it comes to skincare, it's important to choose products that have been proven to deliver results. That's why we only include products that have received positive feedback from real users. By shopping our list, you can feel confident that you're investing in skincare products that will help you achieve the results you're looking for. So why wait? Start browsing our top picks today and discover the most effective pore minimizers on the market.
Next up, check out the 10 Best Retinol Oils.
Jump To List
July 27, 2023
Top 10 Lists serve as unbiased shopping guides to the most trusted product recommendations on the internet. Products are scored and ranked using an algorithm backed by data consumers find most valuable when making a purchase. We are reader-supported and may earn a commission when you shop through our links.
View All Beauty