Top 10 Serum-Infused Foundations
Meet The Foundations That Provide Both Coverage And Skincare Benefits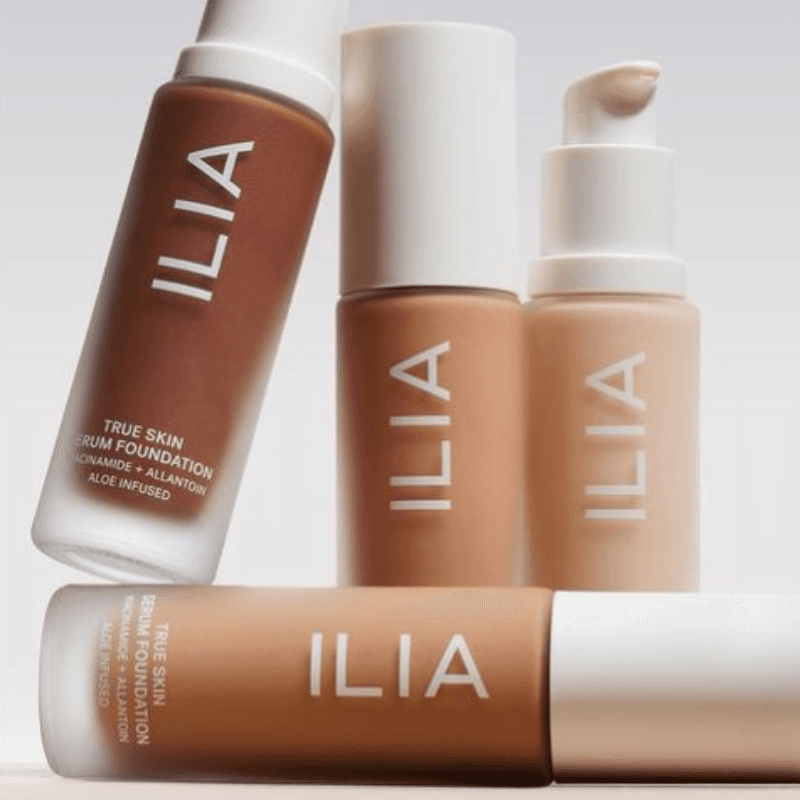 Foundation: For many of us, it's the most important product in our makeup bag. After all, foundation is the base of any makeup look, whether you're going for subtle and natural or full-on glam. It's an often-underrated everyday commodity that allows us to put our best face forward. And while that typically involves concealing imperfections, there's more to it, because the best foundations also provide hydration, protection from the sun, and in some cases, even extra doses of skin-loving ingredients.
We're talking about serum foundations, which are a special category of hybrid beauty products that combine science-backed skincare with makeup. Skincare-makeup hybrid formulas are truly the best of both worlds, as they benefit your skin over time while helping you maintain the complexion coverage you desire. Think your skin but better. Unlike traditional foundations, serum foundations are formulated with reparative, moisturizing ingredients, like peptides, vitamins, and antioxidants and target skin concerns like acne, dullness, sagging, and texture. The results? A brighter, hydrated, and smoother version of your skin. So, whether your current foundation is caking or settling into wrinkles and fine lines or you want to try out a lightweight foundation with buildable coverage and skincare benefits, look no further than a serum foundation.
How We Found The Best Serum Foundations
If you're new to Rank & Style, let us walk you through how our Top 10 lists are created. We use a data-powered algorithm to vet every product we feature so that you can make shopping decisions that are backed by research and completely bias-free. Taking user reviews, best-seller lists, and social buzz into consideration, our algorithm finds and ranks the best products on the internet. That means the 10 serum foundations below beat out all the rest, and it also means there's a good chance your perfect match is just a scroll away.
Next up, check out the 10 Best Foundations.
Jump To List
July 18, 2023
Top 10 Lists serve as unbiased shopping guides to the most trusted product recommendations on the internet. Products are scored and ranked using an algorithm backed by data consumers find most valuable when making a purchase. We are reader-supported and may earn a commission when you shop through our links.
View All Beauty