Top 10 Scalp Sunscreens For Your Hair and Head
Save Your Scalp And Strands From the Sun With These Top 10 Sunscreen Products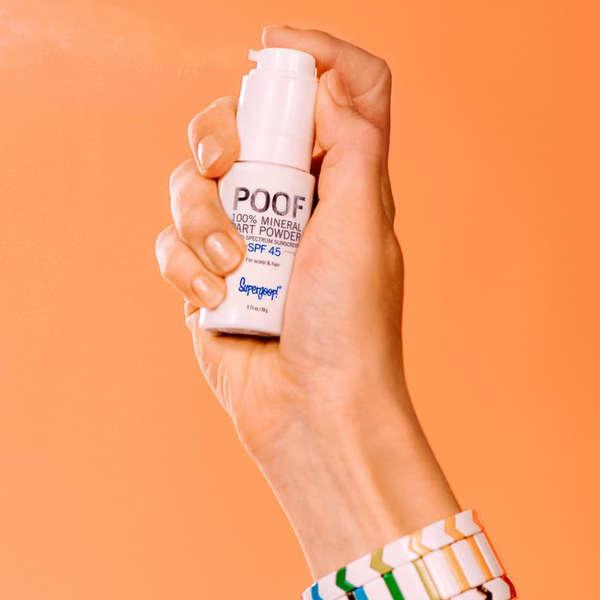 Sunscreen is one of the most effective ways to protect your skin from the sun's harmful rays. The obvious places like our arms, legs, and faces always receive that precious coverage, but you've probably never thought to plaster your scalp with SPF 100. Imagining the feeling of greasy sunscreen all over your roots is unpleasant, to say the least. Regular sunscreen can weigh down your hair, compromising volume and leaving your locks scented like sunscreen—or worse—with a white cast. Enter scalp sunscreen: yes––you heard us right, sunscreen for your scalp. Your scalp needs just as much protection from the sun as the other parts of your body. After all, it is the highest and closest point to the sun. Luckily, there are lots of scalp sunscreens out there just waiting to be discovered. With the help of our proprietary algorithm, we've rounded up the Top 10 scalp sunscreens on the market this summer. Scroll ahead to shop the products that made the cut. Opening image: sephora.com
Did you like our 10 Best Sunscreen Products for Hair list? Check out our 10 Best Anti-Frizz Hair Products for more top-ranked finds!
Jump To List
July 20, 2020
Top 10 Lists serve as unbiased shopping guides to the most trusted product recommendations on the internet. Products are scored and ranked using an algorithm backed by data consumers find most valuable when making a purchase. We are reader-supported and may earn a commission when you shop through our links.
The Rankings
---
EltaMD UV Aero Broad-Spectrum SPF 45
ABOUT THE BRAND: EltaMD has developed skincare products trusted by physicians for over 25 years!
FUN FACT: The Skin Cancer Foundation recommends this sunscreen.
---
Banana Boat Hair & Scalp Defense
BEST FOR: The active woman
USERS SAID: "Banana Boat Hair and Scalp Spray is totally amazing as it prevents the dreadful sensation of scalp itch when spending time either outdoors or doing any type of outdoor activity for prolonged hours."
---
Soleil Toujours Organic Extrème Face + Scalp Sunscreen Mist SPF 50 Sport
BEST FOR: This product is packed with antioxidants that calm and hydrate the skin, making it the ideal sunscreen for sun-damaged scalps and sensitive roots.
FUN FACT: This scalp sunscreen is formulated with green tea leaf extract, an ingredient that neutralizes free radicals and guards against UV-induced immunosuppression and cancer-causing skin damage.
---
Sun Bum Sunscreen Scalp Spray SPF 30
USERS SAID: "I used this for the first time on an eight-hour trip floating a river. It got the job done beautifully and is perfect for those who still want a cute hairstyle while in the sun that involves exposed parts. Perfect for braids!"
ABOUT THE BRAND: Sun Bum is committed to using the safest, least-toxic ingredients to protect the earth, its people, and animals.
---
Coola Organic Scalp & Hair Mist SPF 30
FUN FACT: This scalp sunscreen is formulated with Monoi oil and ocean salted sage, creating a hydrating, naturally scented mist.
LOVED FOR: The calming scent
View All Beauty