Top 10 Tinted Sunscreens
10 Tinted Sunscreens That Pull Double Duty For Protection And Coverage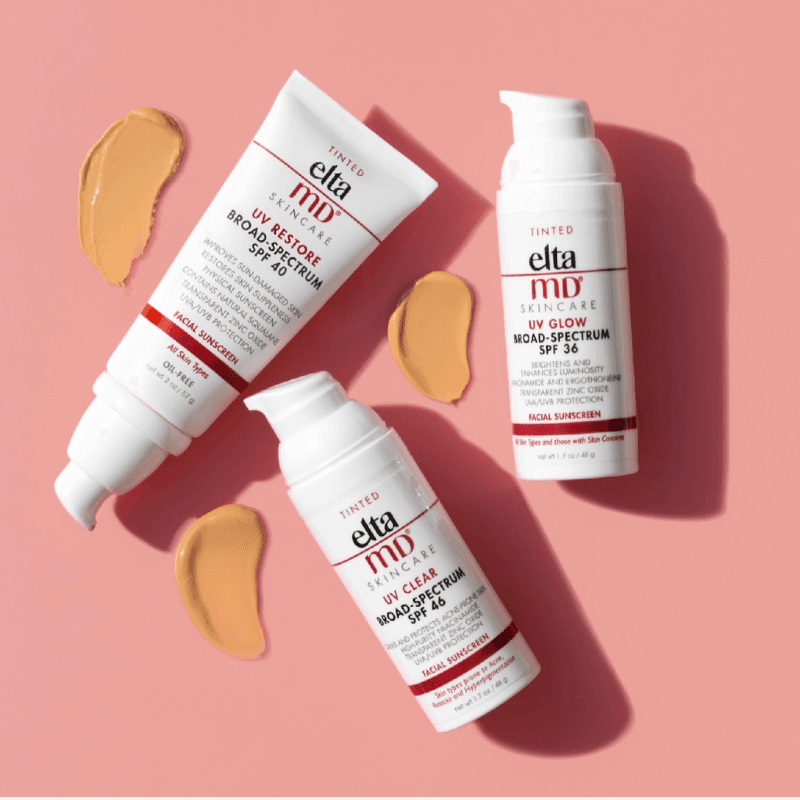 If there's one part of the daily skincare routine that you shouldn't skimp out on, it's sun protection. While daily exposure to sunlight regulates vitamin D levels, which in turn, balances mood, too much of it can lead to irritation and harmful conditions like premature aging, sunburns, and skin cancer. That's why beauty and health experts always stress the importance of sunscreen, and now, preach the benefits of tinted versions. This way, the summer fun continues without risking your skin's health.
Whereas regular sunscreens block the harmful UV rays that exist in sunlight, the added pigments inside tinted zinc sunscreens also deflect visible light. That means that they'll protect you from both natural sunshine and artificial sources like light bulbs or screens. The best ones also smooth away blemishes and fine lines, making it an effective summer alternative for both full coverage foundation and, in some cases, daily moisturizer.
How We Found The Best Tinted Sunscreens
While there are plenty of tinted sunscreens that speak to a variety of issues and shopper needs, reviewers brag most about the ones on this list. As always, Rank & Style's proprietary algorithm took the time and frustration out of online shopping by choosing the best options and then using a unique point system to score and rank each once according to a spectrum of data. That includes social media buzz, helpful commentary from industry insiders, beauty editor reviews, magazine mentions, and more.
Ahead are the tinted sunscreens readers love slathering on every day.
Jump To List
June 21, 2022
Top 10 Lists serve as unbiased shopping guides to the most trusted product recommendations on the internet. Products are scored and ranked using an algorithm backed by data consumers find most valuable when making a purchase. We are reader-supported and may earn a commission when you shop through our links.
View All Beauty