Top 10 Travel-Friendly Bags
True Story: These Travel Totes Are The Best For Any Adventure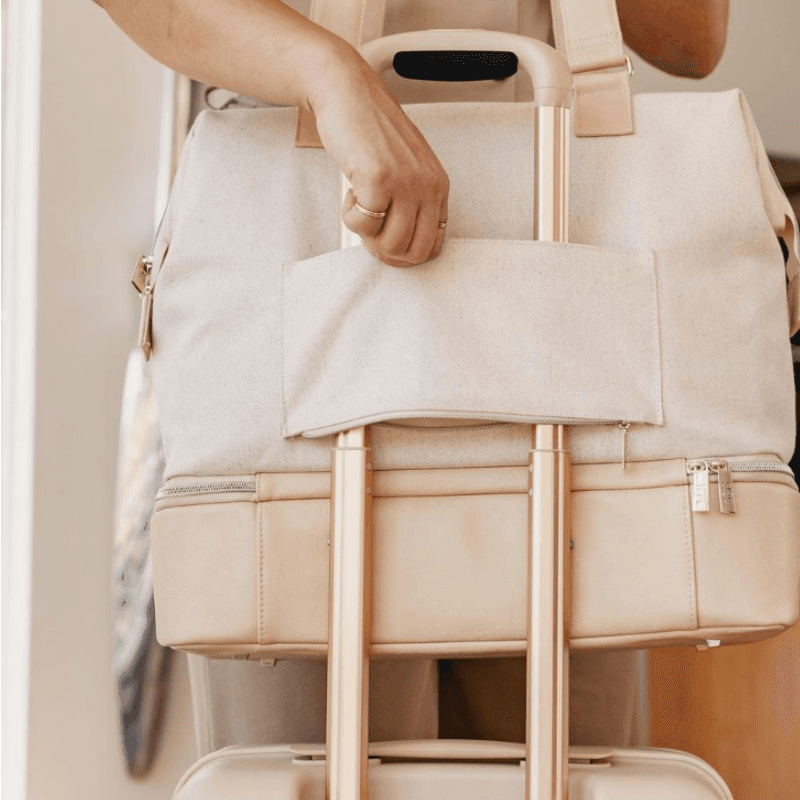 When daydreaming about your next vacation, you're probably not thinking about your luggage—but maybe you should be. While your suitcase is rarely as exciting as your destination, it is a critical part of a successful trip. Having a travel-friendly bag can make or break a vacation. You want to fit everything you need in a bag that won't weigh you down but can also keep things organized, and you also need to consider whether you want it to meet carry-on requirements for air travel—it's never fun finding out your bag is too big when you're already at the airport.
Overwhelmed already? Don't be. We've got an incredible Top 10 List of high-quality bags for you to choose from. And since what features are essential will differ depending on your destination and travel style, we've included detailed info that'll help you find one that's perfect for every type of trip. Whether you're looking for the best travel bags for Europe or the best purse for travel, we've got you covered. Bonus: many of these totes work for men and women, so there are options for everyone in your family.
How We Found The Best Travel Bags
To help you find the best travel bags, we use our proprietary algorithm, which takes into consideration things like opinions like reviews, editor recommendations, best-seller lists, and more. And, since our algorithm is unbiased, you can trust that our Top 10 Lists really do feature the best products around. So, if you're ready to hit the road for an adventure, here are our picks for the best fuss-free bags to take when you travel.
Next up, check out the 10 Best Carry-On Suitcases.
Jump To List
July 19, 2022
Top 10 Lists serve as unbiased shopping guides to the most trusted product recommendations on the internet. Products are scored and ranked using an algorithm backed by data consumers find most valuable when making a purchase. We are reader-supported and may earn a commission when you shop through our links.
View All Womens