Top 10 Under-Eye Setting Powders
10 Under-Eye Setting Powders That Actually Work In The Summer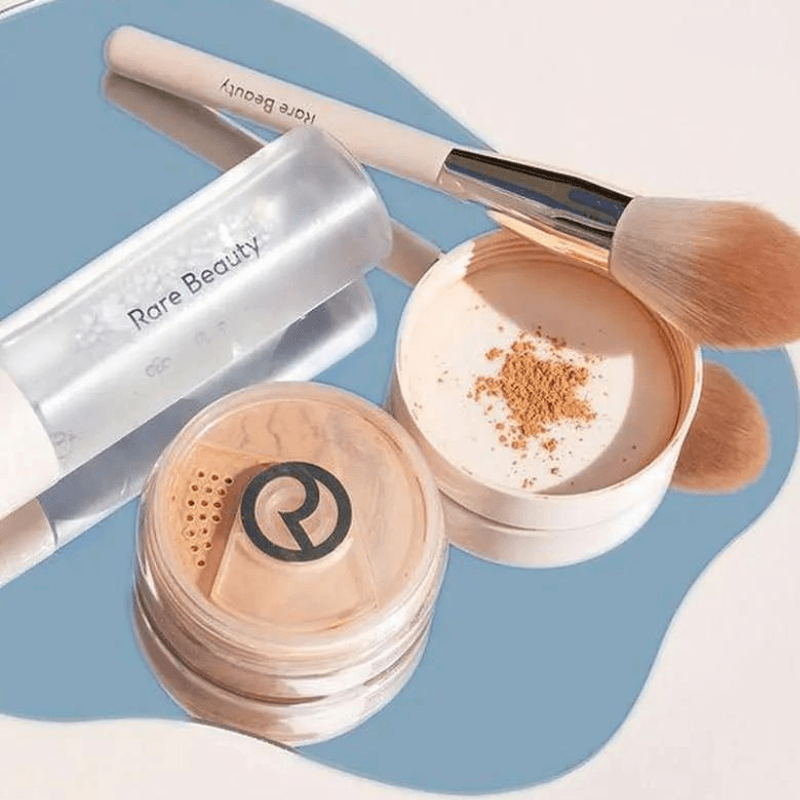 Shopping for beauty products online can sometimes feel like the wild, wild west. Outside the borders of a brick-and-mortar store, the options are seemingly endless, letting anxiety set in more easily. The key to a successful beauty haul is preparing ahead of time and ensuring that each item compliments the other. For example, under-eye setting powder may not be the most exciting product, but it's definitely one of the most important. It's an insurance policy for your concealer, and without it, under-eye coverage can go from flawless and smooth to creased and cakey fast, especially in warm weather.
So, why not just use a regular old setting powder? Because one formulated specifically for the under-eye area can work wonders. Unlike standard setting powder formulas that are finely milled and most likely transparent, many under-eye setting powders contain unique perfecting, blurring, and brightening benefits that make faking a full night's sleep after staying up all night—hopefully for a fun reason—easier. It's to the under-eye area what an eyeshadow primer is to the eyelids: it enhances the impact of its partner product, making the big finish all the more impressive.
Shoppers can't get enough of the under-eye setting powders in this list, from the best drugstore under-eye setting powder to luxury buys offered in multiple shades. Also included are under-eye baking powders made with various textures in mind, from transparent and sheer to tinted formulas that can boost brightness and cover dark circles.
How We Found The Best Under-Eye Setting Powders
Rank & Style doesn't play favorites. Instead, this Top 10 list was created with the help of a data-driven algorithm that factors in best-seller lists, user reviews, and industry recognition. Scroll ahead to see which under-eye setting powders made the cut.
Next up, check out the 10 Best Setting Powders.
Jump To List
June 28, 2022
Top 10 Lists serve as unbiased shopping guides to the most trusted product recommendations on the internet. Products are scored and ranked using an algorithm backed by data consumers find most valuable when making a purchase. We are reader-supported and may earn a commission when you shop through our links.
View All Beauty