Top 10 Acne Patches
Skincare Fanatics Love These Acne Patches For Quickly Fixing Pimple Pop-Ups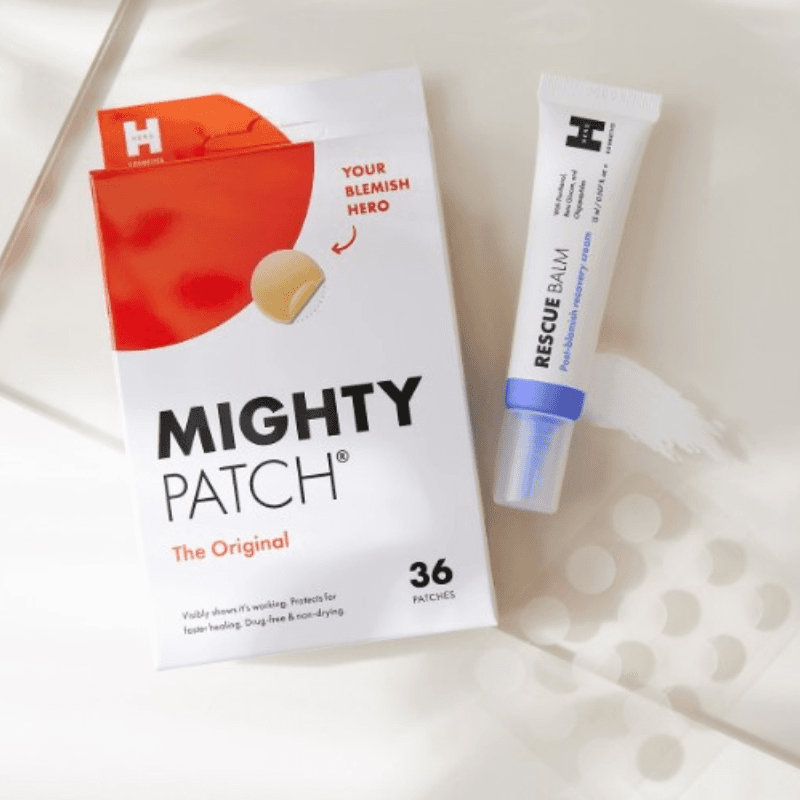 Peeling off gel manicures, dry-shaving missed spots, sleeping in makeup—all are big beauty no-no's that we know to avoid (no matter how satisfying they can be). However, one of the most damaging of them all is pimple picking, and it's a habit that's tough to break despite how many warnings we receive from dermatologists. As usual, the doctors are correct about pimple picking. Not only does it increase inflammation, but it also causes pain and exarcerbates scarring. In other words, step away from the mirror and leave that zit alone—it's only going to make it worse.
But there is a solution that doesn't require you to just sit and wait until nature takes its course. They're called pimple patches, and they're taking the beuaty industry by storm. Unlike traditional spot treatments, the blemish-sized stickers not only douse our zits with healing and soothing ingredients, but they also help us keep our hands off them in the process—that's why we love them. Just stick them on for a few hours during the day (or while you rest at night), and they'll work their magic without you having to lift a finger. And the best part is that there's some truly cute options like gold stars or unnoticeable ones like clear dots that you can comfortably wear outside, as they make simple accessories that don't draw unwanted attention.
How We Found The Best Acne Patches
With that in mind, we rounded up a list of the Top 10 acne patches on the market to help you fight your next breakout without having to go at it with your fingers. Whether you struggle with deep cystic zits or the occasional bout of blackheads, there's an option on the list for blemishes of all shapes, sizes, and types. To round up this list, we turned to our data-driven algorithm. Unique to Rank & Style, this handy tool helps us find the best products out there by factoring in data from best-seller lists, user reviews, editor recommendations, and more. In other words, you'll only see what's really worth shopping when you visit our site. Ahead, take a peek at the Top 10 acne patches on the web.
Jump To List
August 30, 2022
Top 10 Lists serve as unbiased shopping guides to the most trusted product recommendations on the internet. Products are scored and ranked using an algorithm backed by data consumers find most valuable when making a purchase. We are reader-supported and may earn a commission when you shop through our links.
View All Beauty