Top 10 Blackhead Removal Tools
The Best Blackhead Removers For A Quick And Easy Way To Clearer Skin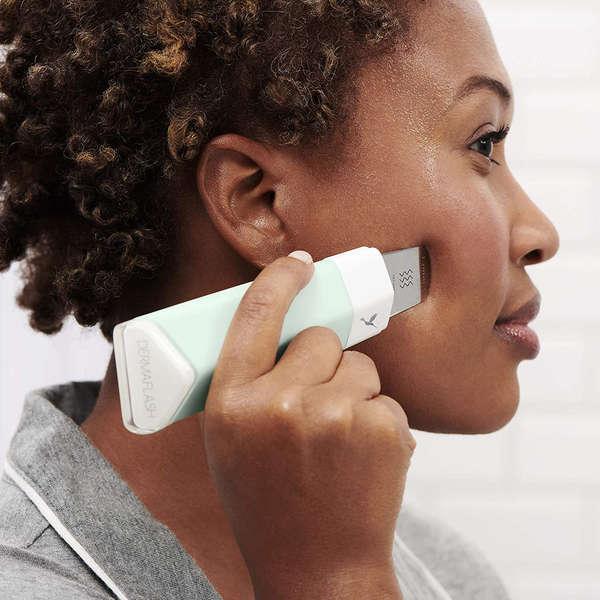 About to use your fingers to attack that large, painful blackhead on your face? Stop right there! As you probably already know, picking and probing with your hands will only does more harm than good. While it may be tempting, all you really stand to gain is irritation, permanent scarring, discoloration, and possibly even more blackheads. The good news is with the right extractor tool, you can safely and effectively remove that pesky blackhead without causing any more damage to your skin.
What's the best blackhead remover? We'll tell you. Using our data-driven algorithm to collect reviews, product ratings, editor recommendations, and best-seller lists, we've pulled together a list of the tops products for removing blackheads and blemishes. From professional stainless steel sets to the best pore vacuum to skin-scrubbing devices, each of the below tools promises to tackle a wide range of skin concerns for various skin types. Whether you suffer from constant flare-ups, an overly oily complexion, or a hormonal imbalance, when you use one of the following tried-and-true blackhead remover tools you'll be able to easily keep your skin clear and clean
Ahead, discover the best blackhead removers and tools to buy in 2021, so the next time Mother Nature decides to grace your face with a troublesome blackhead or two, you'll be ready to treat it properly—no fingers required.
Did you like our 10 Best Blackhead Removal Tools? Check out our 10 Best Acne Patches for more top-ranked finds! Opening image: amazon.com
Jump To List
April 29, 2021
Top 10 Lists serve as unbiased shopping guides to the most trusted product recommendations on the internet. Products are scored and ranked using an algorithm backed by data consumers find most valuable when making a purchase. We are reader-supported and may earn a commission when you shop through our links.
View All Beauty