Top 10 Botox Alternatives
10 Botox Alternatives For Smoothing Wrinkles And Fine Lines The Non-Invasive Way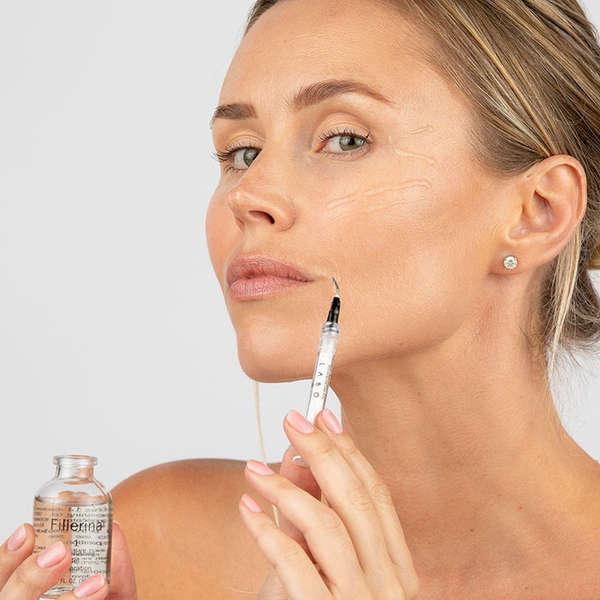 Our Top 10 Lists help shoppers quickly and easily find what they need. Using an intense review and approval process (which you can learn more about here), we break down the best products according to what consumers most commonly search for and want.
LOOKING FOR AN ALTERNATIVE TO BOTOX? TRY ONE OF THE WEB'S TOP RECOMMENDED PRODUCTS
Whoever said "beauty is pain" certainly had it right. These days, there are all kinds of treatments, injections, and fillers out there that can reverse the look of aging in exchange for a little pain and discomfort. We'd be lying if we said we weren't the slightest bit interested, but there are a ton of reasons why going under the needle isn't for everyone. For starters, you've got to be willing to splurge (more than once, we might add). Secondly, botox procedures aren't safe for pregnant women. And last but not least, the idea of taking multiple needles to the face every few months isn't exactly the most comfortable thing ever.
The good news? Thanks to today's technology and products, there are a ton of pain-free, age-reversing botox alternatives on the market. While they may not come cheap, many of them are much more cost-effective than botox and won't leave you with that frozen-face feeling injections can cause. Packed with natural filler alternatives and powerful peptides, we've rounded up 10 botox-like treatments that are as easy as adding an extra step to your nighttime beauty routine.
What Is Botox And What Are The Alternatives?
Whether you've spent too much time in the sun without adequate protection, emote just a little bit too much, or have recently had another birthday, eventually, your skin is bound to give way to fine lines and wrinkles. That being said, there's no shame in wanting to reverse the effects of aging or stop them in their tracks, and the most popular way to do so is botox. Through small injections that target problem areas, the treatment causes paralysis and prevents the muscles from contracting so that the skin appears smooth. Botox treatments can also reduce the appearance of existing wrinkles and prevent new ones from forming.
Botox alternatives include things like topical retinoids, chemical peels, wrinkle patches, and serums. These treatments support skin cell turnover, increase collagen production, prevent frowning, and keep the skin hydrated for a radiant and glowing complexion. Each of these treatments is non-invasive and far more affordable than traditional botox, which can ring up anywhere between $100 upwards of $1,000 depending on the area you're targeting and how many injections it needs.
Our Method For Finding The Best Botox Alternatives

In an attempt to revitalize our youth, we set out to find 10 products that can soften lines and tighten skin sans needles. This list is chock-full of only the best botox alternatives, all of which have been approved by our data-driven algorithm. Our algorithm factors in real user reviews, editorial recommendations, and social media buzz to discover, rank, and score the products in our Top 10 lists. From non-invasive wrinkle patches to a cult-favorite filler, keep scrolling to shop the best botox alternatives on the web.
Next up, check out the 10 Best Anti-Wrinkle Patches And Tape. Opening image: @fillerinausa.com
Jump To List
May 6, 2021
Top 10 Lists serve as unbiased shopping guides to the most trusted product recommendations on the internet. Products are scored and ranked using an algorithm backed by data consumers find most valuable when making a purchase. We are reader-supported and may earn a commission when you shop through our links.
The Rankings
---
SkinMedica Age Defense Retinol Complex
TIME-RELEASED RETINOL SERUM
WHY YOU NEED IT: Retinol is the holy grail of anti-aging treatments, but not all formulas are created equal. This one is designed to release over the course of eight hours, and it's encapsulated in spheres of hyaluronic acid that up the skin's hydration levels.
THINGS TO KNOW: Retinol isn't safe for use during pregnancy. If you're lactating, pregnant, or plan to become pregnant, it's best to skip this product and others that contain retinol.
---
Exuviance HA Micro-Filler
MICRO-FILLER PATCHES
WHY YOU NEED IT: This is about the closest one can get to fillers at home. With 100% hyaluronic acid, these innovative, self-dissolving patches work to smooth expression lines and plump the look of fine lines.
WHO IT'S FOR: Whether your pain point is crow's feet, pesky 11s, or smile lines, this intensive two-step system is excellent for those looking to target specific areas.
---
Frownies Facial Pads
FACIAL PATCHES
WHY YOU NEED IT: Adhesive patches are easily the simplest way to combat wrinkles, and it doesn't get more classic than Frownies. Established in 1884, the cult-favorite product targets the lines on the forehead and between the eyes for smooth, youthful-looking skin by morning. They're comfortable enough to sleep in, and each pack comes with a whopping 144 patches for just $20.
THINGS TO KNOW: These patches are entirely customizable—you can tailor them to fit your unique face shape and provide lift where you need it most.
---
Fillerina Dermo-Cosmetic Filler Treatment Grade 1
FILLER TREATMENT
WHY YOU NEED IT: Suitable for oily, combination, sensitive, acne-prone, and mature skin, this cult-favorite filler is designed to mimic the effects of traditional fillers. With six different types of HAs, the formula penetrates deep into the skin to add volume and plumpness where needed.
THINGS TO KNOW: This non-invasive filler is available in three different levels. Boosted with a powerful blend of hyaluronic acids, the at-home treatment fills in fine lines and wrinkles without the invasiveness of other procedures.
---
SkinMedica TNS Essential Serum
DUAL-ACTION SERUM
WHAT IT DOES: The secret to this seriously powerful serum is that it uses not one, but two active formulas that work together to smooth wrinkles and regenerate skin cells. One of them targets existing lines while the other strengthens the skin and helps prevent future signs of aging.
RAVE REVIEW: "I have been using TNS Essential Serum two times per day for several years. It makes a tremendous difference in smoothing fine lines and wrinkles, and it adds hydration to my mature skin. Foundation can easily be applied on top and doesn't clump. This is definitely a must-have product."
---
BeautyBio GloPRO Microneedling Regeneration Tool Set
MICRONEEDLING SET
WHAT IT DOES: This award-winning microneedling tool allows skincare products to be absorbed 200 times more effectively. It's so effective that it can stand in for chemical peels, dermabrasions, and laser treatments.
FROM THE EXPERTS: According to a consumer perception survey, 100% of users felt that this treatment helped stimulate their skin's natural collagen, while 97% agreed their skin looked younger.
---
NuFACE Mini Facial Toning Device
FACIAL TONING DEVICE
WHAT IT DOES: This mini facial toning device packs a huge punch when it comes to anti-aging. As we age, our bodies begin to develop sagging skin and wrinkles. This buzzy tool reverses those effects thanks to microcurrents that stimulate the skin and provide a five-minute facelift.
THINGS TO KNOW: Sleek and compact, this tool delivers an anti-aging solution that can be used every day and even on the go.
---
Hanacure All-In-One Facial Starter Kit
FACE MASK KIT
WHY YOU NEED IT: This starter kit is the ultimate botox alternative. With a CO2 OctoLift formula that has major anti-aging effects, it addresses skin concerns with the power of a lifting serum, gelling pack, and brush.
RAVE REVIEW: "I don't know why I put off purchasing this for years, but it's the best facial I've ever had. After using it, my skin was so tight and shiny I felt like I was 22 again. I would recommend and have been recommending this to everyone I know."
View All Beauty