Top 10 Anti-Wrinkle Patches And Tape
The Internet Is Buzzing About The Noticeable Effects From These Anti-Aging Patches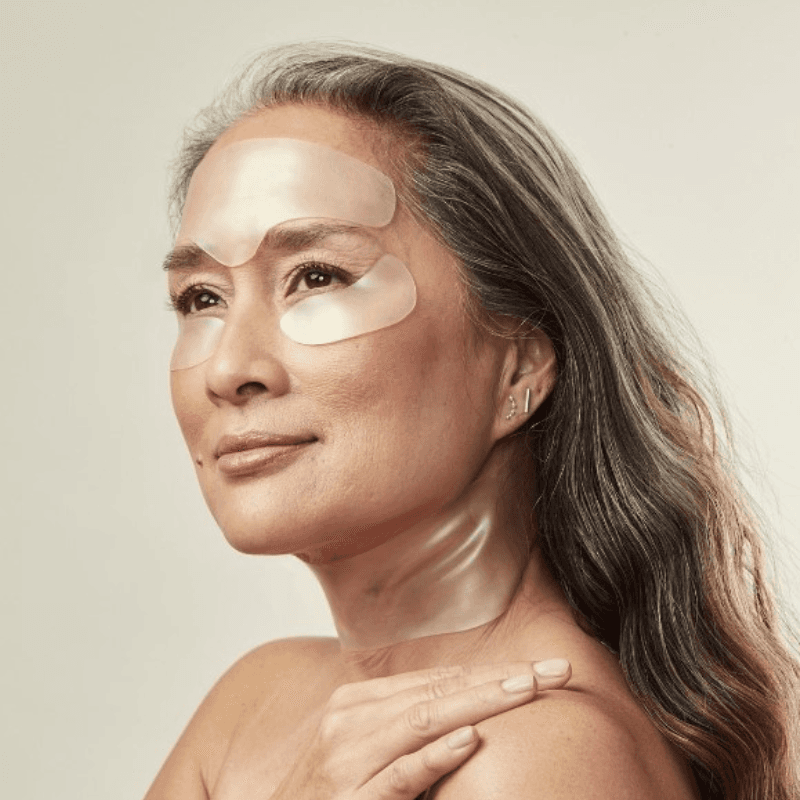 Sadly, wrinkles are inevitable. No matter how much retinol, sunscreen, and hyaluronic acid you put on your face, you're bound to see this side effect of aging. Luckily, reducing their appearance doesn't have to be painful or expensive these days. While there are countless skincare products promising wrinkle reduction, there's a particular new beauty hack that's been generating buzz in the industry as of late: wrinkle tape. This innovative solution is revolutionizing the way we tackle fine lines and wrinkles, providing an instant lifting effect without invasive procedures or expensive creams. Not to mention, more and more women seem to be turning to these self-adhered wrinkle patches in favor of invasive, needle-involved procedures like Botox. Best of all? They actually work. These line-smoothing treatments can target all aging areas, from those dreaded "elevens" down to your décolletage. While the results won't last for months at a time like injections, they'll do the trick for the hours that follow and have lengthier benefits with consistent use.
With that in mind, we've taken the time to carefully curate a comprehensive list of the most effective anti-wrinkle patches and tape available on the market. Our ultimate goal is to empower you with the knowledge and tools to make informed purchase decisions, including your anti-aging skincare routine. That's why we've carefully curated a selection of the highest-rated products from reputable brands such as SiO Beauty and Frownies, all of which have been proven to visibly reduce the appearance of fine lines and wrinkles on your face with daily use. To further assist you in your search for the perfect solution, we have included detailed insights and product facts for each of these outstanding options. With our list, you can rest assured that you are making an informed decision about which anti-wrinkle product is best for you.
How We Found The Best Anti-Wrinkle Tape And Patches
We understand the importance of recommending trusted products to shoppers, which is why we have taken the time to thoroughly research and review each anti-wrinkle patch on our list using a data-backed algorithm that takes into account factors such as rave reviews, social media hype, and best-seller lists. This ensures that our recommendations are nothing short of exceptional. It also means you can rest assured that the products are tailor-made for all your problem areas, and will help you achieve the wrinkle-free skin you deserve. So, why wait? Dive right in and explore our comprehensive selection of anti-wrinkle patches today.
Next up, check out the 10 Best Tools For Under-Eye Bags And Wrinkles.
Jump To List
June 2, 2023
Top 10 Lists serve as unbiased shopping guides to the most trusted product recommendations on the internet. Products are scored and ranked using an algorithm backed by data consumers find most valuable when making a purchase. We are reader-supported and may earn a commission when you shop through our links.
View All Beauty