Top 10 At-Home Facial Peels
Get Better Skin At Home With One Of These Top-Rated Facial Peels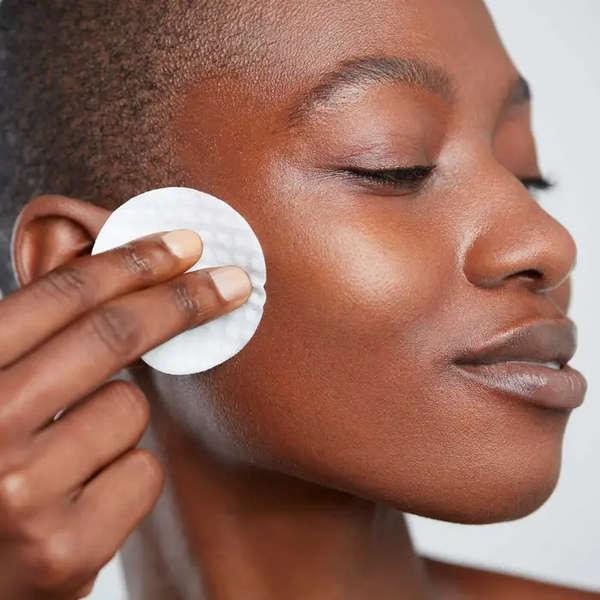 If you've ever made a trip to your derm for a professional chemical peel, you're probably well aware of the wonders they can work for your skin. Whether you've got wrinkles, dark spots, or a bad bout of blemishes, just one single treatment can address pretty much any skincare issue in the book. But if you don't have an abundance of time or—let's be real—money, you can still get your exfoliation fix from home thanks to the plethora of DIY options on the shelves. Not only are they quicker and cheaper than pro-level peels and packed with the same powerhouse ingredients (think AHAs, BHAs, retinol, etc.), but they're also safe enough for you to use on your own without ending up like a very burned Samantha from that one episode of Sex and the City.
To help you get started in the world of at-home facial peels, we've used our data-driven algorithm to round up an edit of the Top 10 most effective options on the market. From easy-to-use pads to luxurious two-step systems, keep scrolling to shop the peels that will give you smooth, gorgeous, and glowy skin from the comfort of your own home.

How We Found The Best At-Home Facial Peels
We use a unique approach to select the products we feature on our site. All products are thoroughly examined and scored based on a point system that uses reviews, ratings, editor recommendations, social buzz, and best-selling data. This is how we provide readers with true and authentic recommendations they can trust and use to help make a purchase decision. Scroll on to shop the Top 10.
Next up, check out the 10 Best Sleeping Masks. Opening image: elemis.com
Jump To List
March 24, 2022
Top 10 Lists serve as unbiased shopping guides to the most trusted product recommendations on the internet. Products are scored and ranked using an algorithm backed by data consumers find most valuable when making a purchase. We are reader-supported and may earn a commission when you shop through our links.
View All Beauty