Top 10 Chemical Exfoliators
Every Skincare Routine Needs A Chemical Exfoliator, And These 10 Are The Best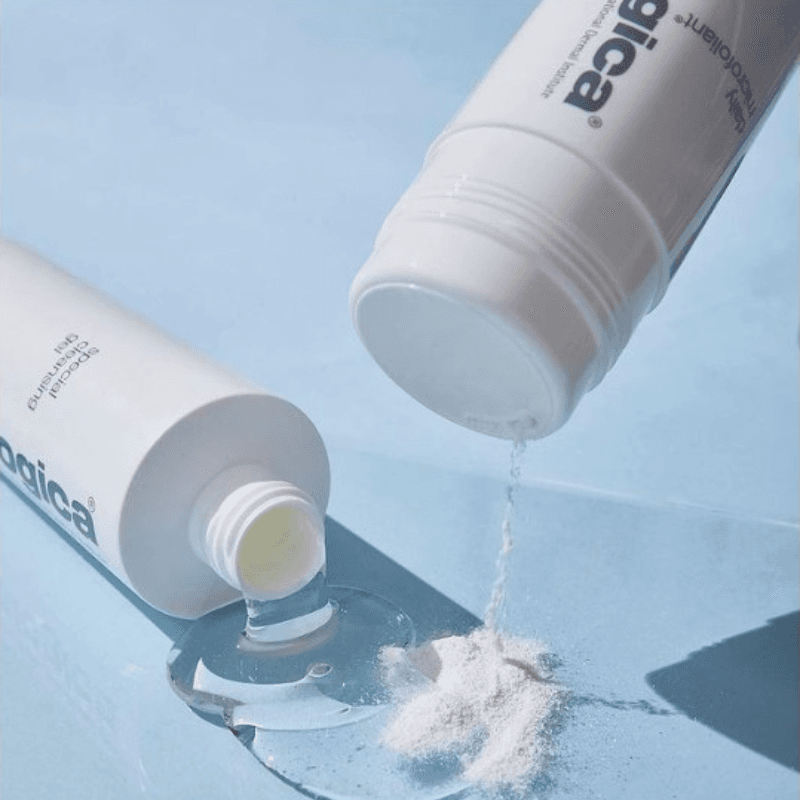 A skincare routine isn't complete without an exfoliant. Exfoliating is an essential step that aids in brightening, smoothing, and toning the skin. And when it's done on a regular basis, the products in your skincare routine absorb better and work more effectively. 
There are two ways you can exfoliate your skin: physical exfoliants buff away dead skin cells with grains or gritty materials, while chemical exfoliants use acids to dissolve the bonds that hold dead skin cells together. Both types of exfoliants soften skin, fade acne scars, and improve the skin's texture, but chemical ones provide a deeper, more intense exfoliation without the risk of micro tears or scratches along the surface of the skin.
How To Choose The Best Chemical Exfoliant For Your Skin Type
When looking for a chemical exfoliant to add to your skincare routine, it's important to know which face acids suit your needs and skin type. The most common acids used in chemical exfoliants are AHAs and BHAs. AHAs are water-soluble acids derived from fruit and work best for anyone with dry, oily, or normal skin. These gentle acids work to brighten your skin tone, smooth rough, bumpy texture, and soften the appearance of fine lines and wrinkles. In addition to dissolving dead skin cells, some AHAs like lactic acid and glycolic acid also help the skin maintain moisture levels by pulling water into the skin to keep it hydrated. On the other hand, BHAs are oil-soluble, which makes them easier to work inside of your pores to clear out excess oil, dirt, and other build-up that leads to congested, dull skin. BHAs work best for those with oily, combination, or acne-prone skin types.
There are lots of different chemical exfoliants on the market, and we're here to help you find the one that's right for your skin type. Below we've pulled together 10 algorithm-approved exfoliators for every skin type, from acne-prone to sensitive. With this list of exfoliators to choose from, smooth, even-toned, and bright skin is certainly in your near future. 
How We Found The Best Chemical Exfoliants
Ahead, we've rounded up the internet's most recommended chemical exfoliants. From at-home peels to cult-favorite serums like Sunday Riley's Good Genes, these are the best chemical exfoliants for improving skin's texture and tone. To make sure you get your hands on the right chemical exfoliant for your skin type, we used our data-driven algorithm. Unique to Rank & Style, this tool uses a range of data like editor recommendations, best-seller lists, social media buzz, reviews, and more to find and rank the most loved products on the internet. Keep scrolling to shop the 10 best chemical exfoliants that are sure to help you achieve that next-level glow.

Next up, check out the 10 Best At-Home Facial Peels.
Jump To List
July 26, 2022
Top 10 Lists serve as unbiased shopping guides to the most trusted product recommendations on the internet. Products are scored and ranked using an algorithm backed by data consumers find most valuable when making a purchase. We are reader-supported and may earn a commission when you shop through our links.
View All Beauty