Top 10 Lip Masks
Your Fall Beauty Bag Needs One Of These Ultra-Hydrating Lip Masks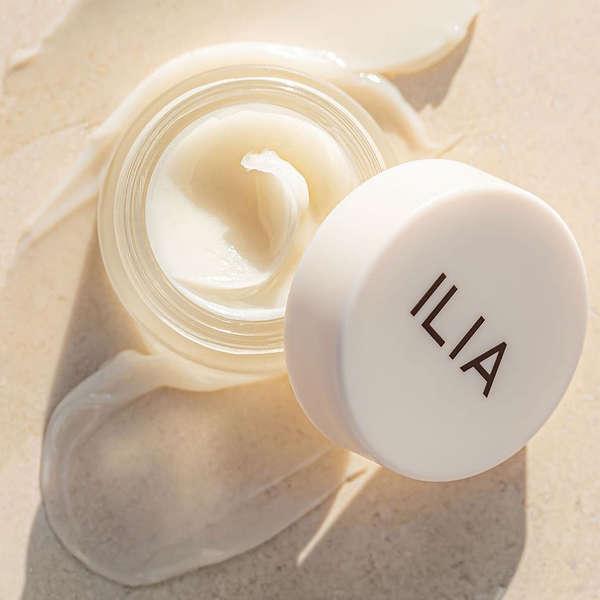 Our Top 10 Lists help shoppers quickly and easily find what they need. Using an intense review and approval process (which you can learn more about here), we break down the best products according to what consumers most commonly search for and want.
Being obsessed with beauty means we constantly have our eyes out for the latest and greatest masks. And these days, there's no shortage of options lining the shelves—you can tackle undereye bags with an eye mask, kick acne to the curb with a charcoal face mask, and heck—you can even mask your feet with a foot mask if you feel like it. The beauty of masks is that they're formulated to target specific concerns with high concentrations of active ingredients, and they target them fast.
So come the dry fall weather, it only makes sense that lip masks reign supreme. They go above and beyond to repair parched, peeling, flaking lips that no excessive lip balm application can, working to plump, hydrate, and moisturize your pout to the max. Now, we're not saying that a lip mask should replace your trusty lip balm. However, when your lips feel like they need some extra love, a supercharged lip mask might just be exactly what they need.
With that, we've rounded up a list of the best lip masks you can get your hands on right now. Slather them on mid-commute, before lipstick application, or overnight for even more powerful results, and prepare yourself for the soft, smooth, and supple-looking pout that will follow.
How We Found The Best Lip Masks
To round up this list, we turned to the help of our unbiased algorithm. This unique tool finds and ranks the best products on the web by factoring in best-seller lists, editor recommendations, rave reviews, and more. From a retinol-infused option perfect for mature skin to the Amazon find taking TikTok by storm, scroll on to shop the 10 masks that made the cut.
Next up, check out the 10 Best Lip Plumpers. Opening image: @iliabeauty
Jump To List
October 22, 2021
Top 10 Lists serve as unbiased shopping guides to the most trusted product recommendations on the internet. Products are scored and ranked using an algorithm backed by data consumers find most valuable when making a purchase. We are reader-supported and may earn a commission when you shop through our links.
The Rankings
---
Henne Lip Mask
BEST SPLURGE
WHY IT MADE THE LIST: This indulgent lip mask contains nourishing ingredients like sea buckthorn, evening primrose, and black cumin seed that have been proven to nourish even the driest and most chapped lips. You'll have to fight the urge not to slather this on every day.
HELPFUL TIP: Unlike many lip masks, this isn't made to stay on your lips all day. You'll apply it for 15 to 30 minutes, then gently wipe it off with a tissue when you're ready.
---
Yuglo Moisture & Collagen Booster Lip Sleeping Mask
BEST ON AMAZON
WHAT IT DOES: Calling all collagen lovers. This mask creates a moisture barrier for intense hydration that lasts. It might be the only lip mask you ever need.
WHY PEOPLE LOVE IT: Made with coconut and jojoba oils to naturally boost collagen, you'll instantly feel your lips become plumper after application.
---
Belif Aqua Bomb Overnight Lip Mask
BEST FOR EXTRA DRY LIPS
WHAT IT DOES: This lightweight gel formula works overnight to leave you with smooth, healthy-looking lips by morning. It contains Centella Asiatica (cica), which soothes and visibly restores the skin.

COMPLETE THE LOOK: Pair it with Belif's Aqua Bomb Sleep Mask to wake up with a full face of hydration.
---
Ilia Lip Wrap Treatment Mask
BEST EXFOLIATING
WHAT IT DOES: This potent, dual-action formula works like a facial for your lips, sweeping away dry, flaky skin while drawing in moisture to visibly renew and revitalize.
HELPFUL TIP: Due to the formula's exfoliating properties, it's best to apply Lip Wrap no more than two times per day.
---
Burt's Bees 100% Natural Moisturizing Lip Mask
BEST BUDGET
WHAT IT DOES: Using Meadowfoam Seed and Almond oils combined, this 100% natural lip mask instantly hydrates, rejuvenates, and defines the lips.
USER REVIEW: "I have used many lip treatments, and this is hands down the best ever. I apply in the morning and at night, and these two applications are all I need. I had to apply and reapply the stuff I used before throughout the day. Worth every penny!"
---
Tarte Jelly Glaze Anytime Lip Mask
BEST TINTED
WHAT IT DOES: Replace your everyday lip balm with this vegan lip mask that boasts a sheer, flattering tint for softer, healthier-looking lips.
ADDITIONAL THINGS TO KNOW: This formula contains argan, jojoba, and avocado oils, which are rich in essential fatty acids to replenish moisture and improve texture.
---
Tatcha The Kissu Lip Mask
BEST FOR SENSITIVE SKIN
WHY IT MADE THE LIST: Formulated with hydrating squalene and antioxidant-packed peach kernel extract, this silky-smooth balm totally transforms your pout while you sleep. When you wake up, you'll find yourself with the plumpest, most kissable lips you've ever had.
ADDITIONAL THINGS TO KNOW: This lip mask once sold out in 13 minutes and then proceeded to rack up a 4,000-person waitlist. The hype is real.
---
BareMinerals Ageless Phyto-Retinol Lip Mask
BEST ANTI-AGING
WHAT IT DOES: Reverse the effects of aging with this cult-favorite lip mask that renews, hydrates, and significantly improves the look of fine lines for soft, smooth lips.
ADDITIONAL THINGS TO KNOW: This is formulated with Phyto-retinol, a plant-based retinol alternative that's even gentler than retinol.
---
Fresh Sugar Recovery Lip Mask Advanced Therapy
BEST CLEAN
WHAT IT DOES: This leave-on mask is clinically proven to repair the look of extra-dry lips overnight, locking in moisture for a smooth, plump appearance.
USER REVIEW: "I just got this and used it once, and I'm already OBSESSED. I have tried so many different products, and this is just amazing. It makes my lips luscious and moisturized for over 12 hours—throughout the entire night and day. I applied it before bed and once in the morning. I'm about to order three more to keep in all of my bags!"
View All Beauty