Top 10 Light Therapy Devices
10 Top-Rated Tools For Tackling Acne, Wrinkles, Dark Spots, And More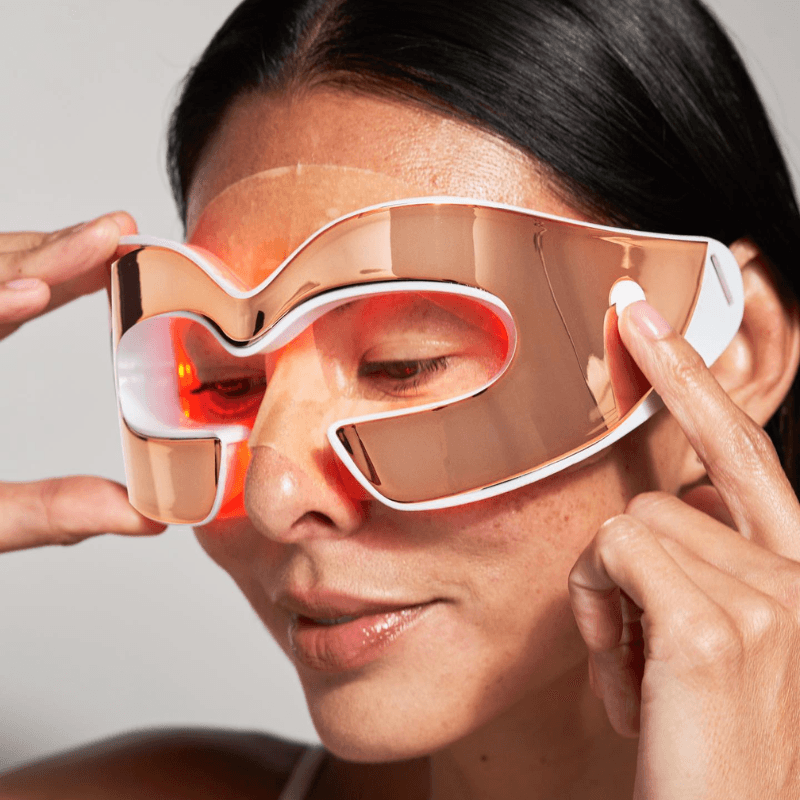 Once upon a time, light therapy was a treatment strictly reserved for your dermatologist's office. But now—just like with chemical peels and microdermabrasion—several brands are beginning to offer safe and effective at-home options that provide the same transformative results sans a trip to the clinic. Typically coming in masks, wands, or glasses, at-home LED treatments can effectively treat pretty much any skincare issue in the book, all in just a few pain-free minutes a day.
The Benefits of Using Light Therapy Devices
By exposing the skin to different wavelengths (read: colors) of light, these rays trigger its natural healing process, which helps it correct blemishes sooner. While LED tools are most commonly known for treating acne, they can also repair cell damage, reduce wrinkles and fine lines, kill bacteria, improve texture and tone, and so much more. Specifically, red and near-infrared lights are known to reduce cellulite and even, in some cases, provide fast relief from pain, inflammation, redness, swelling, and bruising. Long story short, a light therapy device could be the one thing missing from your almost-perfect skincare routine.
How We Found The Best Light Therapy Devices
To help you improve your routine, we rounded up a list of the all-time best light therapy devices on the internet. From blemish pens to eye masks to full-face treatments, there's a device on the list for every budget and skin concern. To round up this list, we turned to the help of our data-driven algorithm. This unique tool factors in best-selling buzz, editor recommendations, rave reviews, and more to find and rank the best products on the web. Ahead, see and shop the Top 10 at-home light therapy devices you can buy.
Jump To List
September 22, 2023
Top 10 Lists serve as unbiased shopping guides to the most trusted product recommendations on the internet. Products are scored and ranked using an algorithm backed by data consumers find most valuable when making a purchase. We are reader-supported and may earn a commission when you shop through our links.
View All Beauty